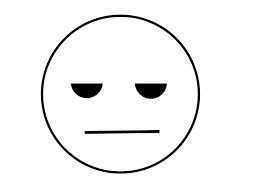 Good day met. First I want to say I am a Jamaican so mi nah try bash Jamaican people. A Jamaica mi come from, but when I go down for a funeral the other day I was shock.
When me hear say my uncle dead I know say I couldn't miss the chance to see him one last time. Me see my family start write things on fb about how them miss him and a bag a thing. When them hear say me a come everybody a beg clothes fi wear go a funeral. So wait, if me nuh come wid the clothes unnu nah go?
Then me see set up keep and a lot of people turn out for free food and liquor of course. MI frighten again after funeral them a cook more free food and have liquor fi give people. So wait, if food nah share after funeral unnu wudda neva come?
Mi say to how me see people a write this and that on Facebook me say me a go carry a rag because a nuff cow bawling a go gwan and me easy fi cry. When me reach a funeral a peer selfie people a take, take picture a them outfit, and all a drink liquor in the church yard like a drink out. Look like funeral turn day rave . . . All now me nuh see not a tears because nobody nuh want fi spoil them make up.
As so funeral run now? A foreign you have dead them carry things come give you. How me fi have dead and then have to find so much freeness fi give people? You know say a only poor people keep up them f**ery ya though? Kmt.