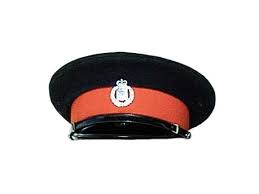 A victory for public order and morality — Ellington
Commissioner praises work of the DPP, JCF in Kartel murder trial
Thursday, March 13, 2014 | 7:50 PM
Print this page Email A Friend!
KINGSTON, Jamaica — Commissioner of Police, Owen Ellington, who is currently overseas on an official police visit, is expressing satisfaction at Thursday's guilty verdict handed down by the jurors on four of the five accused including popular entertainer Vybz Kartel in the murder of Clive 'Lizard' Williams.
"This case was a very long haul. Many man hours were spent in gathering the evidence and in the end we got the verdict we wanted. The guilty verdict is a victory for law and order, it is a decisive statement for justice and it is a victory for an acceptable public morality," Ellington said, adding that despite the 13 degree C temperature he was presently experiencing, some warmth had been restored when he was informed of the guilty verdict. "Now, the commissioner said, "we have every good reason to have faith in our justice system."
Commissioner Ellington was also effusive in his praises for the Director of Public Prosecutions (DPP) and her team. "I cannot tell you how proud I am of Paula Llewellyn and her team. They stayed the course, they wanted justice to prevail," said Ellington.
More information later
Like our Facebook page https://www.facebook.com/jamaicaobserver