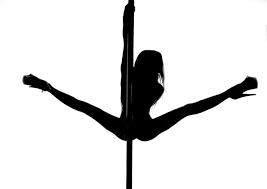 HMID pinky
I'm a young female stripper. I don't like the idea of it because my personality behind this is very different and I'm smart also.
Lately I've been depressed about the whole thing but I can't stop unless I have another income.
I do have my little business on the side but that won't help with the bills and taking care of my child.
I'm a single parent also but because of the work I do I don't keep my child around me so my family decides to assist with the child but I still have to do my responsibilities and make sure he's always happy and has everything he wants.
Following up on the depressed feelings I can't handle it I feel like I'm losing it. I pray and I always keep my bible on the bed with me many nights I'm at work I cry when I look at myself and see how beautiful I am and what I have to go through to make my bread for a living. Many times men tend to be rude because of the job and if they ask if I do business and I say no they get defensive and exceptionally rude.
Other females have been raped doing this job. Not me though but I've been raped longtime ago before this and I can't afford being like that again.
I think I need a good professional Counsellor to talk too because sometimes I think suicidal. Is there any suggestions from your peoples.
I'll be in the comment section.