FEAR MAKES YOU VULNERABLE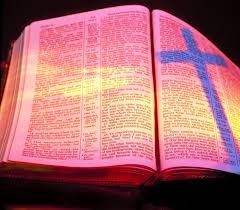 And what is the exceeding greatness of His power toward us who believe, according to the working of His mighty power which He worked in Christ when He raised Him from the dead and seated Him at His right hand in the heavenly places, Ephesians 1:19 – 20
Knowledge is power. The level of knowledge you have of who God is in His word and by His spirit will determine the level of His power that you can put to work for you in this life. The reason why a lot of Christians live in fear is that they lack knowledge of the power of God. The bible says greater is He that is in us than he that is in the world. God is matchless in power and might. He is the Lord God Almighty. A fire goes before Him and burns up all His enemies. The hills melt like wax in His presence.
Even though God had granted satan's request to tempt Job because He alleged that Job loved God because of all the many blessings of God upon his life, Job was more vulnerable to the affliction because he lived in fear. That is why he said that what he feared had come upon him. Satan is only able to harm us when he successfully plants seeds of fear in our hearts and because he is very cunning, he makes it look like a normal thing to think fearful thoughts. He tries to convince you that because some of your relatives died of a particular disease you will also surely die of the same disease. The danger with this kind of mental harassment is that as a man thinks in his heart, so is he. Thus, as you keep thinking that because you were raised in a broken home, your own home will also be broken, it is likely going to come to pass. But God has not given us the spirit of fear, for He has given unto us the spirit of love, power and a sound mind.True love casts out all fear; meditate on how much God loves you and the fear of evil will vanish from your mind by the power of His love.
Liberation thought: God has not given us the spirit of fear.
Further reading: Isaiah 53:1 – 10
Prayer:
I command every spirit speaking fear into my mind to disappear, in the name of Jesus!
Father, thank you because you are my refuge and strong tower, in the name of Jesus