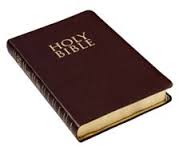 FIGHTING WITH THE SWORD OF EXPECTANCY! –
1141. COME AND TAKE YOUR PLACE IN OUR HEARTS O EVERLASTING FATHER AS WE WORSHIP YOU TONIGHT FOR WHO YOU ARE!
1142. YOU ARE WORTHY O LORD, INVINCIBLE GOD, ALMIGHTY FATHER, YOU ARE WORTHY O LORD!
1143. ALL THE SISTERS ON THIS ALTAR SUFFERING EMOTIONAL ABUSE UNDER THE SPELL OF FAMILIAR SPIRITS WHOM YOU FOOLISHLY OPENED THE WINDOWS OF YOUR HEART TO, AND YOU'RE TOO WEAK NOW TO SHUT THIS WINDOW AFTER FINDING OUT THE MAN IS AN EMOTIONAL FRAUDSTER, I STAND AS THE SERVANT OF GOD ON THIS HOLY ALTAR AND COMMAND YOU TO RECEIVE SUPERNATURAL STRENGTH, TO SET ABLAZE THAT FAMILIAR SPIRIT NOW AND SHUT THE WINDOWS OF YOUR HEART AGAINST HIM BY THE THUNDER POWER OF THE MOST HIGH GOD IN THE NAME OF JESUS! SHUT HIM OUT NOOOOOOOOWWWWWW!!!!!!!
1144. HOW THE SWORD OF DIVORCEMENT CUT ASUNDER THE SPIRIT OF MISFORTUNE AND CALAMITY!
1145. THIS IS A STRANGE PRAYER BUT THE HOLY SPIRIT SAID WE SHOULD PRAY IT: TO EVERYONE HURTING OUT THERE BECAUSE WE REMOVED YOU FROM THIS ALTAR UNDER THE OBEDIENCE OF THE HOLY SPIRIT, WE LOVE YOU FROM SAMARIA WHERE WE ARE NOW. THE HOLY SPIRIT WILL COMFORT YOU AND HEAL YOU. TWO CANNOT WALK TOGETHER EXCEPT THEY BE AGREED! YOUR HANGING HERE THIS SEASON WOULD NOT HAVE PROFITED YOU. YOU ARE NOT A DEVIL, YOU JUST ARE NOT QUALIFIED TO WALK WITH US ON THIS ALTAR THIS SEASON! MAY GOD OPEN YOUR EYES TO SEE ALL THE CORRECTIONS HE WANTS YOU TO PUT IN PLACE IN JESUS NAME. THIS SAME PRAYER ALSO GOES FOR THOSE WE SHALL SOON BE REMOVING TOO! THE HOLY SPIRIT SHALL COMFORT YOU AND HEAL YOU AND TEACH YOU TO MAKE AMMENDS IN JESUS NAME! WE JUST CANNOT AFFORD TO OBEY GOD PARTIALLY! WE ARE GOING FULL BLAST TO POSSESS THE GATES OF OUR ENEMIES AND COULD NOT AFFORD TO LET ANY BAGGAGE HINDER US THIS SEASON IN JESUS NAME. AMEN.
1146. ISAIAH 8:9-20: " And when they shall say unto you, Seek unto them that have FAMILIAR SPIRITS, and unto wizards that PEEP, and that MUTTER: should not a people SEEK UNTO THEIR GOD? for the living to the dead? 20. To the LAW and to the TESTIMONY: if they SPEAK NOT ACCORDING TO THIS WORD, it is because there is NO LIGHT IN THEM."
1. THE POWER OF FAMILIARITY
2. THE BIBLE CALLED THEM FAMILIAR SPIRITS BECAUSE THEY HAVE ACCESS TO PERSONAL INFORMATION ABOUT YOUR LIFE WHICH YOU MAY HAVE INADVERTENTLY OPENED THE WINDOWS FOR THEM TO ENTER INTO YOUR LIFE.
3. THEIR POWERS IS ROOTED IN THEIR FAMILIARITY, THAT IS, WHAT THEY KNOW ABOUT YOU.
4. THESE SPIRITS IS OPERATED BY WIZARDS, WITCHES, FALSE PROPHETS, HIRELING SHEPHERDS, CLOSE RELATIVES AND ASSOCIATES WITH CONTRARY SPIRITS.
5. THE SOURCE OF THEIR POWERS IS ALSO THE SOURCE OF THEIR WEAKNESS. THEY DON'T SEE EVERYTHING ABOUT YOU, THEY ONLY "PEEP".
6. TO TACKLE THIS SPIRITS, SHIFT YOUR GEAR TO LTW MODE (LOCK THY WINGS) IN ORDER TO LOCK DOWN AND LOCK THEM ALL OUT OF YOUR LIFE!
7. THEY CONSTITUTE LEAKAGE OF GOOD THINGS IN YOUR LIFE, LEAKAGE OF POWER AND PRAYERS, LEAKAGE OF BLESSINGS, LEAKAGE OF PROPHECIES AND TESTIMONIES, DELAYS AND ABORTION OF MIRACLES CAUSING CONSTANT SPIRITUAL ATTACKS, MAKING YOU TO WORK LIKE ELEPHANTS AND EAT LIKE AN ANT, THEY CAUSE POLLUTION OF YOUR SPIRITMAN AND GRIND LIFE TO A HALT AT THE BUS STOP OF STAGNANCY.
8. THESE UNFRIENDLY FRIENDS MUST BE SUT OUT BY FIRST DENYING THEM ACCESS TO ANY MORE INFORMATION. CLOSE THE KEYHOLE WHERE THEY PEEPED THROUGH AT YOUR BREAKTHROUGH!
9. CARRY THE SWORD OF DIVORCEMENT AND CUT OFF EVERY STRAND OF INFLUENTIAL CORDS THEY CAST ON YOU, CUT ALL TIES, SOULISH AND COVENANT TIES WITH THEM WITH YOUR SWORD OF DIVORCEMENT!
10. DECLARE A 3-DAY FASTING AND PRAYERS TO SANITISE YOUR LIFE AS YOU WASH AWAY THE RESIDUE OF THEIR DEPOSITS FROM EVERY NOOK AND CRANNIES OF YOUR HEART AND LIFE IN JESUS NAME. BREAK YOUR FAST DAILY BETWEEN 2PM-6PM.
(THIS IS NOT FOR EVERYBODY, JUST A FEW OF US WHO MAY BE GOING THROUGH WITHDRAWAL SYNDROME AFTER SUFFERING ATTACKS FROM FAMILIAR SPIRIT)
1147. OUR MONTHLY ESTHER ABSOLUTE FAST IS DRAWING NEAR. IT IS THE LAST 3 DAYS OF EVERY MONTH! FOR FEBRUARY 2017 ESTHER FAST, WE TAKE OUR LAST MEAL WITH A COMMUNION AT MIDNIGHT/EARLY MORNING OF SUNDAY 26th FEBRUARY, BETWEEN 1-2A.M. DURING THE MIDNIGHT PRAYERS. AFTER THAT, NO FOOD, NO WATER BUT FIRE THROUGHOUT SUNDAY 26TH, NO FOOD, NO WATER BUT FIRE THROUGHOUT MONDAY 27TH, THEN ON THE LAST DAY TUESDAY 28TH, WE WOULD BREAK ANYTIME BETWEEN 12NOON AND 6PM AS THE SPIRIT OF GOD LEADS US. WE WOULD BREAK WITH THE ANOINTING SERVICE! AND ADMINISTER THE COMMUNION. WILL THERE BE MANTLE SERVICE? I DON'T KNOW, LAST RABBONI MANTLE WAS A SURPRISE BY THE HOLY SPIRIT. WILL THERE BE ANOTHER SURPRISE MINISTRATION BY OTHER MEANS? I DON'T KNOW TOO, 7 WISH GOD WOULD SURPRISE US AT EVERY ESTHER FASTING SEASON. WOULD THERE BE FEET-WASHING SERVICE? THERE WOULD BE FEET WASHING SERVICE BEFORE WE CROSSOVER INTO MARCH, MEANING, ANYTIME ON 28TH, WHETHER DURING BREAKING OF ESTHER FAST OR AFTERWARDS, BUT BEFORE 12 MIDNIGHT CROSSOVER TO MARCH 1ST, THERE WOULD BE FEET-WASHING SERVICE!
I HAVE A DAUGHTER WHO HAS A BIGGER AND BIGGER BREAKTHROUGH TESTIMONY AFTER EVERY ESTHER FAST, I DON'T KNOW IF SHE COVENANTED WITH GOD TO RELEASE HEAVY BREAKTHROUGHS AFTER EVERY ESTHER FAST, I WOULD NOT BE SURPRISED IF ANOTHER BREAKTHROUGH COMES AFTER THIS UPCOMING ESTHER ABSOLUTE FAST. WHY NOT TIE SOMETHING TO THIS ESTHER FAST TOO. WHY NOT MAKE A VOW OR TIE A SPECIFIC TURNAROUND NEED TO THIS ESTHER FAST AND SEE GOD MOVE MIGHTILY IN YOUR AFFAIRS?
1148. BELOVED, I WELCOME YOU TO THE TABLE OF EXPECTANCY TONIGHT! THE DANGEROUS OBEDIENCE WE GAVE TO GOD IN THE LAST 48 HOURS MUST CARRY SOME DANGEROUS REWARDS! ONLY THOSE WHO OBEY HIM EAT THE GOOD OF THE LAND, EVEN IN FAMINE, THEY SHALL BE SATISFIED WITH FAT TESTIMONIES. THE NEXT 7 DAYS ARE DAYS OF HIGH EXPECTATIONS AND YOU MUST LEARN TO WIELD YOUR SWORD OF EXPECTANCY TO CUT YOUR HANGING BERACHAH BLESSINGS INTO YOUR LIVES BEFORE MONTHEND!
FATHER WE CONSECRATE THIS TABLE OF EXPECTANT JOYS UNTO THEE TONIGHT! LET THE BREAD BECOME THE FLESH OF EXPECTANCY! WHO IS OUR HOPE OF GLORY, JESUS CHRIST OF NAZARETH. LET THE WATER OR DRINK BECOME THE BLOOD OF EXPECTANCY, AND AS WE PARTAKE OF THEM TONIGHT, OUR EXPECTATIONS SHALL NOT BE CUT OFF IN JESUS NAME. ( BRETHREN, IF YOU HAVE EXPECTATIONS OF DIVINE TURNAROUND BREAKTHROUGHS OF BERACHAH DIMENSIONS, IN THE NEXT 7 DAYS, PLEASE EAT OF THE HOLY COMMUNION NOW IN THE NAME OF JESUS)
1149. THOU SWORD OF EXPECTANCY, GOOOOOOOO INTO THE SEA AND BODY OF WATERS, SLAUGHTER EVERY MARINE POWERS HOLDING CAPTIVE MY BLESSINGS AND CONVERT THE ABUNDANCE OF THE SEA UNTO ME IN THE NAME OF JESUS.
1150. THOU SWORD OF EXPECTANCY, GOOOOOOOO INTO THE HEAVENLIES AND SLAUGHTER EVERY PRINCIPALITY, POWERS AND WICKED RULERS OF DARKNESS HOLDING MY WHALE AND TEAR-JERKING TESTIMONIES IN BONDAGE, AND RELEASE ALL MY SPIRITUAL BLESSINGS IN HEAVENLY PLACES TO FALL INTO MY LIFE IN THIS NEXT 7 DAYS IN JESUS NAME
1151. THOU SWORD OF EXPECTANCY GOOOOOOOO UNDERNEATH THE EARTH AND UPROOT ALL MY BURIED VIRTUES AND DESTINY TREASURES AND BRING THEM INTO MY LIFE TO DECORATE ME FOR A FLORISHING LIFESTYLE IN GOD IN THIS SEASON
1152. THOU SWORD OF DIVINE EXPECTATIONS, GOOOOOOOO TO THE FOUR CORNERS OF THE EARTH, NORTH, SOUTH, EAST AND WEST! BRING MY UNMERITED FAVOURS AND UNEXPECTED FOREIGN BENEFITS INTO MY LIFE NOOOOOOOOOOOWWWWWWWW IN THE NAME OF JESUS
1153. THOU SWORD OF EXPECTANCY, HEED THE 7-DAY PROPHETIC ULTIMATUM NOOOOOOOOOOOWWWWWWWW AND DO WHATEVER YOU HAVE TO DO TO MAKE SURE THE WORD OF GOD DOESN'T FALL TO THE GROUND IN VAIN IN MY LIFE IN JESUS NAME
1154. SWORD OF EXPECTANCY HEAR ME AND HEAR ME NOOOOOOOOOOOWWWWWWWW, I MUST NOT END FEBRUARY 2017 WITHOUT MY BERACHAH HARVESTS, THEREFORE DO WHATEVER YOU HAVE TO DO TO BRING MY BERACHAH TESTIMONIES TO ME IN THE NAME OF JESUS
1155. SWORD OF EXPECTANCY SEARCH EVERY NOOK AND CRANNIES IN MY LIFE AND ENVIRONMENT, IF THERE BE MIRACLE ABORTERS WHO CUT OF EXPECTATIONS IN ME OR AROUND ME, CUT THEM OFF NOOOOOOOOOOOWWWWWWWW BEFORE THEY CUT OF MY HARVESTS OF TESTIMONIES IN THE NAME OF JESUS
1156. YOU THE LIMITING INFIRMITIES, DISEASES AND SICKNESSES THAT DO NOT WANT ME TO ENJOY MY BERACHAH HARVESTS, I CUT YOU TO SHREDS BY MY SWORD OF EXPECTANCY, AND I SET YOU ABLAZE WITH THE FIRE OF THE HOLY GHOST, DIE IN JESUS NAME
1157. FAMILIAR SPIRITS, WITCHCRAFT SPIRITS, WIZARDS AND SPIRITS OF DIVINATION, ASSIGNED AGAIN MY BERACHAH EXPECTATIONS THIS MONTH, DIIIIIIIIIEEEEEEEEE BY THE VIOLENT SWORD OF EXPECTANCY IN THE NAME OF JESUS
1158. Our RAIN OR EXPECTANCY BEGIN TO FALL UPON MY LIFE THROUGHOUT THESE 7-DAY PROPHETIC ULTIMATUM AND WASH AWAY FROM EVERY FAILURE AT THE EDGE OF MY BREAKTHROUGHS IN JESUS NAME
1159. BY THE POWER EXPECTANCY THAT CATAPULTED JOSEPH FROM PRISON TO THE PALACE OF RELEVANCE BEFORE PHARAOH, O GOD ARISE AND PROMOTE, ME BY FIRE IN THE NEXT 7 DAYS IN JESUS NAME
1160. YOU MY CROWN OF JOYFUL EXPECTANCY, MANIFEST NOW BY FIRE IN JESUS NAME
1161. EVERY DOOR OF EXPECTANCY THAT THE ENEMY HAS SHUT PERMANENTLY AGAINST ME AND THREW THE KEY AWAY, I BLAST YOU OPEN BY THE BOMB OF THE HOLY GHOST IN JESUS NAME
1162. AS I STEP INTO THIS NEW WEEK OF DIVINE EXPECTANCY, LET EVERY SATANIC DELAY AND BLOCKAGE CRUMBLE AND COLLAPSE TO THE DUST IN JESUS NAME! LETTERS OF EMPLOYMENT, PHONE CALLS OF EMPLOYMENT, THUNDER HUSBANDS AND STRAYED AND HIJACKED HUSBANDS, WHAT ARE ALL OF YOU WAITING FOR? APPEEEEEEAAAARRRRRRRRR!!!!!!!!!!!! NOOOOOOOOOWWWWWWWWWW!!!!!!!!!!! BY FIRE IN JESUS NAME
1163. I PLUNGE INTO THE RIVER OF DIVINE EXPECTANCY AND AND SWIM IN VICTORY TO COLLECT MY BERACHAH TROPHY IN JESUS NAME
1165. WE IMPORT THE SWORDS OF EXPECTANCY INTO OUR DREAMS AS WE GO BACK TO BED NOW, FIGHT AGAINST AND SLAUGHTER EVERY SPIRITUAL HOSTILITIES TO OUR DIVINE EXPECTATIONS IN THE NAME OF JESUS
1166. THANK YOU EVERLASTING FATHER, FOR THE DANGEROUSLY DANGEROUS SWORDS OF EXPECTANCY YOU GAVE US TONIGHT TO FIGHT AND WIN THE BATTLE OF FEBRUARY IN JESUS NAME.
THE GRACE OF OUR LORD JESUS CHRIST, THE LOVE OF GOD, AND THE SWEET FELLOWSHIP OF THE HOLY SPIRIT BE WITH US NOW AND FOREVER. AMEN
SURELY, GOODNESS AND MERCY SHALL FOLLOW US, ALL THE DAYS OF OUR LIVES, AND WE SHALL DWELL IN THE HOUSE OF THE LORD FOREVER. AMEN.
GLOOOOOOOOOOORRRRRRAAAAAAAYYYYYYYY HAAAAAALLLEEEEELLLUUUUUUUIIIIAAAAA!!!!!!!!!!!!!!
SWEET DREAMS OF VICTORIOUS AND GLORIOUS EXPECTATIONS TO YOU ALL IN JESUS MIGHTY NAME