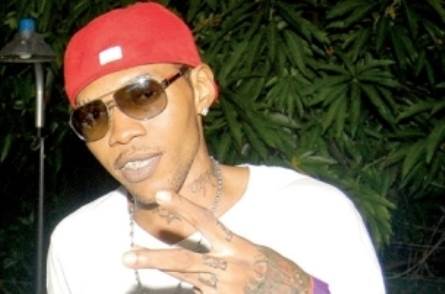 Cross examination of Detective Patrick Linton by Tom Tavares-Finson
F- One radio station says you are professional and confident
L- Can't comment on that
F- When interpreting evidence and putting before the jury, you must do so without malice
L- Yes
F- Without ill-will
L- Yes
F- And we accept your apparent professionalism
L- I don't know
F- A number of members of your unit came to see you give evidence and you must present a professional face
L- Yes
F- Because you are just doing a professional work
L- Yes
F- Would you agree that in your line of work (collection, interpretation of telecom evidence you must approach work as a professional
L- Digital evidence. Yes
F- You can't allow yourself to be clouded by ill-will
L-Yes
F-You must have a professional approach without malice for you to exercise a discretion
L- Dont understand
F- Text as presented comes out of a body of others
L- Yes
F- You put before court data based on what you consider relevant
L- Yes
F- Your professionalism is important so court can rely on your assessment
L- Yes
F- The messages you showed to the court could be altered, manipulated
L- MY Lord having received messages, I recorded them to read only.
F-But before that they could be altered
L- Once recorded to disc, can't be changed
Judge-Can a text be manipulated
L- Yes
F -You told the judge that you can change any text – add, subtract, multiply or divide. Your answer was ANYONE can DO IT
L- Anyone with training
F- Ah but you have training so you can alter
L- I'm a professional
F- You can change anything if you were not operating professionally
L-If I were not operating professionally
F- The video! Any technician can UTECH can change or add voice
L- I don't know about that
F- The video, you can add sound
L- Yes
F- You are so professional that My Lord said yday 'listen to his tutorial. Do you remember"?
L- Yes
F- Now Patrick A Linton, tell jury what you call social media
L- Medium where you exchange social content eg FB, twitter etc
F- Let's start with FB, I don't know anything about computers . You have a FB account
L- Yes
F- Commissioner didn't tell you not to keep one. You have one
L- Yes
F- Mr. Patrick A Linton is your FB page. Right
L- Yes
F- Started when
L-Don't know
F- I will tell you when and everything soon
F- So I can go on your page and see what's there
L- Don't understand
Finson – let me get straight to it. You have been putting some things on FB! And we are going to see! Pls open your account
L -My FB has been deactivated
F- I looked at it up to this AM. Unless you deactivated it b4
Linton – stalls and doesn't want to open his FB account in court. Then says
'these things can be hacked. I won't put in my PWD'
F -When did you deactivate you FB account?
L- This morning about 10 am.
F- When was it created?
L- 2009
F- *elevates voice* And you are asking us to accept your professionalism? When in all these years your just deactivate your FB?
F- You commented on your FB in 2011 about Mr. Palmer! I am asking you to reactivate your FB page for jury to protect your integrity
L- Judge do I have to reactivate my FB account?
Judge: No I cannot tell you to do that?
F – *shouts* well your should!
*Jeremy Taylor jumped to his feet
" My Lord this poses certain constitutional issues!! Witness has right to his privacy"!
*Finson interrupts* Taylor-
I am on my feet Mr. Finson! Sit down. The witness cannot be forced to open his FB account
F- FB is a social media network judge. It is open to public. Witness says he is operating without malice. So let's see
Judge: I am asking both attorneys to restrain themselves. Address the court and stop this cross talk. Move on Mr. Finson!
Taylor-
My Lord, he can use Peter Blake principle in absence of jury and we then determine relevance.
*Finson has page printed*
Finson to Linton- You put on your FB page pics of a pool party in 2011?
L-I don't recall.
F- You commented on a pic with Vybz Kartel didn't you?
A photo with Vybz Kartel and a lady was shown to Linton.
L- I don't recall if I commented on this picture!
Judge: Did you?
L- No I didn't
F- You said in pic "bed not even spread up. bumboclaaat wutless. Fool fool gyal dat place dutty nuh f**k"
L- No I did not
F -You are a liar!!
L- FB is hackable!
F- Your account can be hacked?
L- They hacked Mark Zuckerberg's account sir! It can be
F- Judge, plz ask witness to activate FB act for us to see in absence of jury. Judge: That is not a reasonable request
F- Do you know website called "Urban Islands" ..
L- I know it.
F- And you put same comment on it.
L- I did not sir!
F- Yes you did. You see ur name there?
L- Sir, anyone can create a name on urban islands and post there. It is not mine!
Finson now argues for FB page to be tendered as evidence. Taylor argues that it should not be.
L- I cant say it is my page
Finson tried to show that Linton had malice / I'll will towards Vybz Kartel leading to the arrest etc. Taylor objected
Taylor:
My Lord, at no time did witness own page which is a FB printout. He said "paper says account created in 2009"
Judge: I am minded to hav document admitted. *exhibit 17* Finson now passes a CD to Linton for him to look at privately
F- What is there is a video of your FB page?
L- It is a video of someone browsing a web page with the name Patrick Linton on it
F- Is that your FB page?
L- It could have been cloned.
F- I never hear this yet in all my days!
F -*Shouts at Linton*.
YOU SIR ARE PART OF CONSPIRACY TO FRAME THESE MEN! ALL OF THEM!
L- NO SIR!! There is no conspiracy!
F- You and Sergeant Brown are part of conspiracy and you have a special role because you have malice towards him?
L- No sir!
Judge: Are you saying the two comments he made, one about the fool fool gyal shows malice?
F- Yes my lord.
Judge: Oh I see
F- The girl was sitting on Palmer's lap and he comment how she fool nuh fuq. That shows malice!
Taylor- Can we get witness answer ?
Judge directs stenographer to read thru evidence. Judge: Are you part of conspiracy to convict 5 persons?
L- NO SIR.
F- You said you received cellphones sir?
L- Yes sir.
F- How many?
L- I don't recall
F- Nuh 4 phones sir?
L- 4 phones from Mr. Pitt
F- When you tek di phone from Mr. PITT what you did wid dem?
L- I out them in my locker in my lab.
F- Your locker? You have key?
L- Yes I have keys to the locker.
F- You alone have key?
L- To my knowledge.
F- And the phones turn off suh they cant use?
L- Yes
L- Had phone in hand.
F- Did you determine who owned that phone?
L- That was not my remit.
L- Subscription information is derived from the mobile carrier.
F- You got info from Pitt and you put the phone up for safe keeping?
L- Yes
F- And the iPhone, you took information from it on 12 Aug 2011?
L- Yes.
F- Then what?
L- No info on it so I locked it up back
F- And there was another phone that had a password that you cudnt get info from, what you did with it?
L- I put it back.
F- So on the 22nd you took next phone from locker?
L- Yes.
F- Was there any evidence in the locker tampered with?
L- No sir.
F- So it was in the same condition as when you put it there on the 3rd?
L- Yes sir.
F- You had access to phone in 14th October
F- I am suggesting to you that on 14th October you or someone else put info on that phone! Before the 22nd!
Linton- I did an actual extraction on phone ending 3682 on said day. I put no info on the phone.
F- Did you modify phone or not?
L- No sir!
F- Ok. Bring up what you call video file evidence on screen,tell me when you see according to metadata the date of 14th on that file.
L- I see the 14th. That is when I started..
F- Didn't you say in report that you didnt touch phone until 22nd October?
L- No I didn't say that. *Finson reads document*
F – You modified information on that phone and you are trying to mislead this court
Judge: Break them up..you have asked several questions
F- Didn't you say that you started investigation on that phone on 22nd?
L- Yes.
F- And you said that device was examined on 22nd?
F- You are not telling the truth! You told us you looked on it on the 22nd but the file says you looked on it on the 14th October ?You embarrassing yourself and all of us!
Judge-Allow him to answer Finson. Sit down and take the embarrassment
F- Ok sir.
L- It was a mistake I made when I said I started examination on the 22nd.