Violence disrupts business in Spanish Town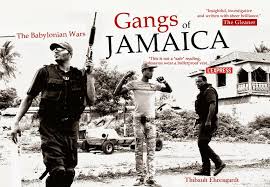 Few shoppers in the Oasis Plaza in Spanish Town.
As tension remains high between rival gangs in sections of Spanish Town, St Catherine, business operators are feeling the effects of consumers' fear of shopping in the old capital.
Following a series of deadly feuds between the gangsters, the most recent leading to the murder of three children on March Pen Road, tension continues to linger in the community.
Just last week, the Police High Command was forced to make a public statement after a voice note circulated threatening violence in Spanish Town upon the arrest of Andre Bryan, otherwise called "Blackman".
"Things really slow. Normally when it comes on to month end the store is packed with over 200 customers, and now we literally have to be begging people to come in," acting branch manager of Courts Jamaica Limited, Sheryl Harriott-Barnes, told the Jamaica Observer during a recent visit to the Oasis Plaza in Spanish Town.
"It's all linked to the violence, and as staff members we are also fearful about coming and leaving work," she continued.
What used to be a buzzing shopping destination years ago showed signs that it was not business as usual. Not only were a number of the rental spaces not occupied, but there were hardly any consumers traversing the mall.
"Because the Oasis Plaza is so close to March Pen Road, people are fearful about coming. People are fearful about coming to Spanish Town overall, but business operators on this Plaza are feeling the effects more," Harriott-Barnes told the Business Observer.
Similar sentiments were shared by Yubo Lee, manager of Garden Chinese Restaurant, which has been operating in the Oasis Plaza for the last eight years.
He said this is the worst revenue decline he has seen since the restaurant began operating.
"Normally we have over 40 customers on a daily basis and that has [now] dropped below 10," Lee said.
Owner of Real Deal Jewellers in Spanish Town, who identified himself only as Sonny, said business has been very slow over the past two weeks because of shootings in surrounding communities.
"But let's hope it picks up with the police presence in and around the town," he said.
Meanwhile, the police say they are maintaining a strong presence in Spanish Town in order to restore law and order to the community. Additionally, the police have asked residents in the affected communities to be aware and to share information about any illegal or suspicious activities in their area.
The law officers say this will help with their investigations into the current situation plaguing the St Catherine North Division.