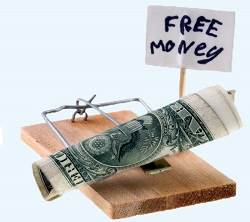 Georgia Resident Pleads Guilty in Connection with International Lottery Scheme Based in Jamaica
A man from Atlanta, Georgia, pleaded guilty today for his role in a Jamaican-based fraudulent lottery scheme.
Assistant Attorney General Stuart F. Delery of the Justice Department's Civil Division, Inspector in Charge David W. Bosch of the Postal Inspection Service Philadelphia Division and Acting Special Agent in Charge Jonathan Larson of the Internal Revenue Service-Criminal Investigations Newark Field Office made the announcement.
Dominic Smith, 26, a citizen of the United States, pleaded guilty in the Western District of North Carolina to one count of conspiracy to commit wire fraud. Sentencing will be scheduled at a later date.
Smith was charged in connection with a fraudulent lottery scheme based in Jamaica that induced elderly victims in the U.S. to send Smith thousands of dollars to cover purported fees for lottery winnings that victims had not won and never received. Smith acted as a middleman in the U.S., receiving money from victims via wire transfers, bank transfers, and mailings. Smith kept a portion of this victim money for his own benefit, and provided the rest to others participating in the scheme.
"This guilty plea demonstrates the Justice Department's commitment to prosecute those responsible for fraudulent lottery schemes," said Assistant Attorney General Delery. "Schemes targeting Americans from other countries often cannot fully succeed without assistance from co-conspirators in the U.S. who are willing to help them rip off people in this country."
"These lottery scammers prey on older Americans, and convince them to send significant amounts of money based on false promises," said Postal Inspector in Charge Bosch. "The Postal Inspection Service is committed to investigating and combating these international lottery schemes."
"These fraudulent lottery schemes result in hundreds of thousands of dollars of victim money flowing through the hands of scammers within and outside of the U.S.," said Acting Special Agent in Charge Larsen. "The IRS will continue to work with the Department of Justice and our law enforcement partners to stop the flow of illegal proceeds across the U.S. border."
This prosecution is part of the Department of Justice's effort working with federal and local law enforcement to combat fraudulent lottery schemes in Jamaica preying on American citizens. According to the U.S. Postal Inspection Service, Americans have lost tens of millions of dollars to fraudulent foreign lotteries.
Smith pleaded guilty to one count of conspiracy to commit wire fraud with enhanced penalties for telemarketing. As part of his guilty plea, Smith acknowledged that, had the case gone to trial, the U.S. would have proved beyond a reasonable doubt that, from December 2010 through at least April 2012, Smith was a member of a conspiracy that targeted victims in the United States by informing them that they had won cash and prizes in a lottery. Victims received a telephone call stating that they had won a sweepstakes or lottery and sometimes a new car. Victims were instructed to send thousands of dollars for "fees" or other expenses via wire transfers, direct bank transfers, and the mail in order to release their purported lottery winnings. Victims sent hundreds of thousands of dollars to Smith in the U.S. Smith acknowledged that the government would have proved that he knew there was no lottery and no winnings were paid, and that he, along with his coconspirators, kept the victims' money for their own benefit.
Assistant Attorney General Delery commended the investigative efforts of the U.S. Postal Inspection Service and the U.S. Internal Revenue Service. The case is being prosecuted by Assistant Director Jeffrey Steger and Trial Attorney Lauren Fascett of the Civil Division and Assistant U.S. Attorney Mark Odulio of the Western District of North Carolina.