God Is Restoring All The Locust & Worms Have Eaten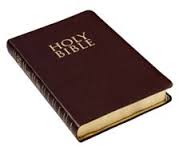 The Lord says, "I will give you back what you lost to the stripping locusts, the cutting locusts, the swarming locusts, and the hopping locusts. It was I who sent this great destroying army against you. Once again you will have all the food you want, and you will praise the Lord your God, who does these miracles for you. Never again will my people be disgraced like this. Then you will know that I am here among my people of Israel and that I alone am the Lord your God. My people will never again be disgraced like this. (Joel 2:25 -27)
We suffer adversity every time we live in disobedience. That is why God took the time in Deuteronomy 28 to explain to His people the consequences of obedience and disobedience. This month as you look forward to heaven for divine abundance, it is not going to be "come one come all" kind of blessing. Divine abundance is available to only those who will repent of every form of disobedience in their lives and prayerfully ask God to empower them with the spirit of obedience.
God has said from the beginning that His spirit will not contend with man or compel man to do anything. When Adam and Eve decided to disobey His instructions at the garden of Eden, they died and lost their privileged position in creation. Death began to manifest in Adam's toil to fed his family and Eve's pangs of child bearing.
Our willingness to obey God is what actually pleases Him. Every time God's people have turned around and fallen flat on their faces before Him with the promise to obey and live according to His will, God has gone the extra mile to restore and bless them. God wants the world to know that He is indeed in the midst of His people but His people must create an enabling environment for Him to dwell and show Himself strong on their behalf. That is what you must consciously do henceforth.
Liberation thought: God is restoring His glory in my life
Further reading: Deuteronomy 28
Prayer:
Let the blood of Jesus cover any disobedience that attracts and invites the satanic manipulation into my life, in the name of Jesus!
I declare war against every mindset that limits my capacity to obey God willingly, in the mighty name of Jesus.
Father, thank you because Jesus paid the price for my disobedience, in the name of Jesus