Met off topic but a friend a mines know them say man work and send for her but him shouldn't kill the woman sad ending
an unhinged Queens man after he stabbed his wife to death, nearly decapitating her in front of horrified witnesses on a Queens street corner early Monday, police said.
Prem Rampersaud, 50, surprised his wife, who had just left work, at the corner of 103rd Ave. and 124th St. in Richmond Hill around 12:15 a.m., confronting her about a man she had met online, police said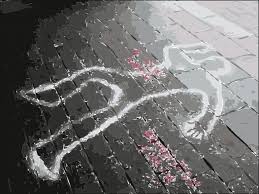 He slapped her across the face and choked her before pulling out a long kitchen knife and stabbing her in the chest, shoulder and both hands.
Rampersaud was still at the scene when police and paramedics arrived. His wife, whose name was not immediately released, was rushed to Jamaica Hospital but could not be saved.
Rampersaud was arrested for murder and criminal possession of a weapon.
Despite about three decades of marriage, the couple had only lived together a short while. Rampersaud gave his wife $9,000 to leave Guyana and move into his Jamaica home about a year ago, police said.