AM DELIVERED, MY JOY IS RESTORED!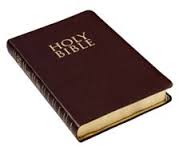 JOHN 19:34: "But one of the soldiers with a spear pierced his side, and forthwith came there out blood and water."
NEHEMIAH 8:10: "The bible says the joy of the Lord is my strength."
JOHN 16:24: "Hitherto have ye asked nothing in my name: ask, and ye shall receive, that your joy may be full."
JOHN 15:11: "These things have I spoken unto you, that my joy might remain in you, and that your joy might be full."
– Thank you Jesus for your continuous cover for me.
I declare in the name of Jesus, my joy is restored, the sacrifice Jesus paid on the cross, has compel the restoration of my Joy.
As I get back my joy, my faith gets stronger, I confess in the name of Jesus I am free, there is no room for bitterness in my life.
I receive grace to extend the light of God to several People that are hurting in Jesus name.
I decree in the name of Jesus, my heart will be continually filled with Joy.
I confess in the name of Jesus, I shall not eat the bread of sorrow, there shall be a supernatural turn around for me in Jesus name.