Woman bashes husband, burns property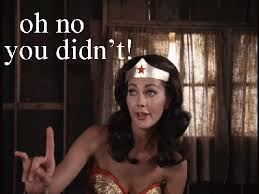 A Cowdray Park woman has appeared in court charged with assaulting her ex-husband and setting his property on fire for attending his alleged girlfriend's funeral.
In court before magistrate Themba Chimiso, 33-year-old Fortunate Ndlovu said "I do admit that I tore his blankets and poured paraffin on his bed and set them on fire after I found out that he had attended his girlfriend's funeral after I had just recently lost my twins and he had refused to take responsibility for them."
"I also assaulted him with fists and slammed him against the wall and burnt his clothes for leaving me while I was pregnant."
Ndlovu appeared in Western Commonage court facing physical abuse and malicious damage to property charges.
She pleaded guilty and was remanded in custody to April 27. Prosecuting, Mufaro Mageza told the court that on April 6 at around 10AM, the complainant left his house to attend a funeral at Luveve cemetery.
"At around 12 noon he received a call from his neighbours who said that the accused person was damaging his property. "He immediately left the burial grounds to his house. When he arrived he discovered that the accused person had broken down the door and burnt his bed, clothes and radio," said Mageza.
The prosecutor said when Mukumbira confronted Ndlovu she pushed him against the wall and assaulted him with fists. "The value of the damaged property is $400 and nothing was recovered," said Mageza.