A Manchester mother who was charged with last month's murder of a teenage boy in the parish, was remanded when she appeared in the Manchester Resident Magistrate's Court on Monday.
The accused is Shauna Thompson-Raymond. She is scheduled to return to court on Wednesday, July 20.
According to police reports, the deceased, 16-year-old Omeish McLeish, was involved in a relationship with Thompson-Raymond's daughter, who is said to be a seventh grader at a prominent high school.
Thompson-Raymond, who did not approve of the relationship, reportedly forced McLeish into her vehicle at Bankhouse Mall in the town, where she works at a meat shop.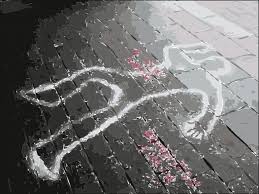 Police say two men were in the vehicle and the young boy was under the guise that he was being taken to the police station.
His lifeless body was later found with stab wounds on June 22 about 10:00 pm, on a dirt path along the Melrose Bypass, by security officers assigned to a property of the West Indies Alumina Company (WINDALCO), police say.
McLeish was reportedly attending the Children's Court in Porus for a case of rape in another matter.
The police are still searching for the two men who were reportedly in the vehicle with Thompson-Raymond when the teen was taken away.
Alicia Sutherland