The man who killed and burned the body of a 14-year-old Brooklyn girl because he thought she was pregnant has been sentenced to 25 years to life in prison, Brooklyn District Attorney Ken Thompson announced Wednesday.
Former Brooklyn resident Christian Ferdinand, now 22, was convicted last December in the grisly January 2013 murder of Shaniesha Forbes.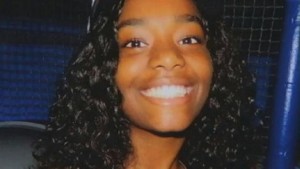 Prosecutors say Ferdinand and Forbes met on Facebook. Ferdinand became enraged when he believed Forbes was pregnant and she refused to have an abortion.
Ferdinand smothered Forbes with a pillow inside an apartment on Nostrand Avenue, then torched her clothes and body. He then dumped her remains into Plumb Channel in Gerritsen Beach.
The city Medical Examiner determined Forbes was not pregnant when she was murdered.
Ferdinand was arrested in May 2013 in Maine, where he had moved.
"This defendant callously and heartlessly killed this young teenager who had her whole life ahead of her simply because he thought she was pregnant. He showed her no mercy and now must suffer the consequences of his actions," Thompson said.