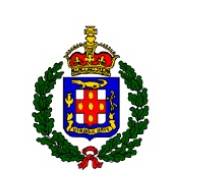 KINGSTON, Jamaica — The police on Saturday issued a statement accusing the media of misrepresenting information about a particular case that is now before the Supreme Court.
In the statement the police called on the Press Association of Jamaica to remind journalists about the importance of accuracy adding that if journalists are not more careful, the matter will be reported to the judge in the case.
The statement from the Constabulary Communication Network (CCN) the information arm of the Jamaica Constabulary Force reads:
The Police are expressing serious concerns about the manner in which aspects of media, particularly one radio station are reporting on a case currently before the Supreme Court.
At best, most of the reports are replete with inaccurate information about what transpired in the court.
In a number of instances some of the journalists deliberately sacrificed facts for sensationalism and embellished the stories; by doing so they completely mislead the public about the evidence that is being given in court.
This week alone they reported that the Police are to be blamed for a compact disc that went missing and that 40 cellular phones were seized during the investigation of this particular case.
This information is not accurate and never came out in court yet the media chose to report it as if it was the truth.
The Police are calling on the Press Association of Jamaica (PAJ) to remind journalists of the importance of accurate reporting and truthfulness, particularly in matters of public interest.
If this elevated level of inaccurate reporting continues, the matter will be reported to the judge in the case with a view of taking action against the journalists covering the proceedings.