JESUS OVERCAME FOR YOU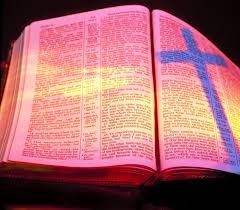 I have told you all this so that you may have peace in me. Here on earth you will have many trials and sorrows. But take heart, because I have overcome the world." John 16: 33
There are people who have stopped watching the news on Television or reading the papers; they are traumatised by the tragedies and horrifying reports of devastations happening all over the world. The devil is on rampage and he has loads of accomplices and agents who have not given their lives to Christ. In most parts of the world, witchcraft and occult practices are being openly practiced and there is even on-going advocacy to have it legalized. People don't have to look for trouble before it comes into their lives; trouble is going about looking for where to happen. Jesus said a man's enemies are members of his household but these days, people get harassed by those who are not members of their household. Teachers initiate their pupils into witchcraft and cultists prowl the streets looking for vulnerable people to use for their rituals.
Jesus did not leave us unaware of what these last days are going to be like. Even though the last days will be terrible, the Lord wants us to be in peace. He does not expect us to be miserable and frightened by all the terrible things that are happening all around us, as well as the trials that we go through personally. Jesus has overcome the world. Jesus is the king of kings and the Lord of Lords; He is the head of all powers and principalities. There is no power that has risen or will rise up against you that is not subject to His authority.
Why are you afraid of the shrine that your landlord has built in the compound you live? The idol in that shrine is subject to Jesus! You found a strange pot at the door of your shop; the demon in that pot knows your Lord and Savior Jesus Christ! Spirits of infirmity know our Jesus. There is no situation that does not bow at the mention of the name of Jesus. Be courageous and live your days in peace and joy. Shalom!
Liberation thought: We have overcome by the blood of the Lamb
Further reading: Psalm 46:1 – 3, 1 John 5:4, 1John 4:4
Prayer:
I declare that in my journey through the year 2017, there is no death for me, in the Mighty name of Jesus.
Let every wicked spirit that has set a death trap for me backfire in the Mighty Name of Jesus.
The blood of Jesus is my ransom. I am too connected to be terminated!