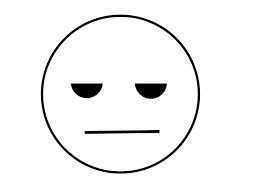 J-FLAG report claims little investigation/prosecution in anti-gay cases
Published: Wednesday November 27, 2013 | 3:21 pm 1 Comment
The Jamaica Forum for Lesbians, All-Sexuals and Gays (J-FLAG) has published a report claiming little or no thorough investigation or prosecutions in the majority of cases of anti-gay discrimination or violence in Jamaica.
In its report titled 'Homophobia and Violence in Jamaica' the group noted that between 2009 and last year, it received reports of 231 incidents of anti-gay discrimination and violence.
J-FLAG says it has been receiving increased reports of violence and discrimination against Lesbians, Gays Bisexuals and Transgender people.
However, it says many incidents are still not being reported.
The lobby group says this is because of what it describes as the hostile social and cultural environment, which causes gays to fear further discrimination, persecution or the disclosure of their sexual orientation.
According to J-FLAG, most of the 231 incidents reported between 2009 and last year, related to assaults, physical attacks, and displacement from homes and communities.
It says other incidents include extortion and threats as well as sexual violence, particularly against lesbians and bisexual women.
While acknowledging efforts made by the police, J-FLAG says much more work needs to be done to ensure that all Jamaicans are protected with equal treatment before the law where their rights are infringed.
J-FLAG is also claiming that discriminatory laws and the lack of specific protections continue to contribute to the incidence of discrimination, violence and other forms of abuse against gay people.
J-FLAG says there is little evidence to substantiate claims that members of the gay community are perpetrators of violence themselves.
It has recommended that the Parliament publicly condemns violence against all people regardless of their sexual orientation and invests in initiatives that promote the rights and dignity of all Jamaicans.