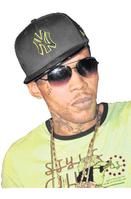 THE juror who visited the offices of a defence attorney in the Vybz Kartel murder trial will continue on the case.
The presiding judge said yesterday that his "interaction" with the lawyer was innocent and will in no way affect the case.
Justice Lennox Campbell made the declaration while addressing jurors in the Home Circuit Court following an in-chambers enquiry yesterday morning into the circumstances under which the male juror ended up at the offices of the attorney while the trial was on a break during the Christmas holidays.
The enquiry included attorneys for both the defence and prosecution.
"We are firmly of the view that what transpired was an innocent interaction. It is most unlikely to affect what we are going on with," Justice Campbell said.
"We are firmly of the view that it is an innocent interaction and is unlikely to affect us adversely or in any way," reiterated the judge, who again cautioned jurors about their actions.
Still, some legal experts have said that the juror or the entire panel of 12 jurors should have been dismissed and the case, which started in November, restarted. This, according to the experts, should have been done in order to dispel any perception of underhandedness that may be in the mind of the public and to protect the integrity of the justice system.
According to them, had it been any other jurisdiction the panel would have been dismissed, even if it was found that nothing wrong had taken place.
The enquiry came a day after reports surfaced about the juror's visit to the attorney's office. The attorney reportedly did not entertain the juror.
The reason for the juror going there was not disclosed in open court.
Vybz Kartel, whose real name is Adidja Palmer; Shawn 'Shawn Storm' Campbell; Shane Williams; Andre St John; and Kahira Jones are being tried for murder in the alleged beating death of Clive 'Lizard' Williams on August 16, 2011.
Meanwhile, the court yesterday continued to hear arguments in the voir dire (trial within a trial), which is to determine whether certain evidence should be heard by the jurors, who are due back in court tomorrow.