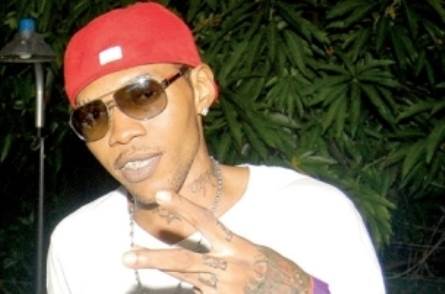 Court hears damaging voice notes in Kartel trial
Talk of Murder
BY PAUL HENRY Co-ordinator – Crime/Court Desk [email protected]
Saturday, January 25, 2014
Print this page Email A Friend!
VOICE notes laced with expletives and death threats, which are believed to be from an accused in the Vybz Kartel murder trial, were yesterday played for jurors in the closely watched case before the Home Circuit Court.
In some of the voice notes, dated August 14, 2011, the sender said that he was informed that his two "new shoes" were missing and that the guilty party would be killed if the "shoes" were not returned by eight o'clock that evening.
"Hombre," one of the voice notes started in an angry tone, "den yuh nuh know seh [expletive deleted] Lizard and Wee a go call my phone today an tell me seh dem cyan find di two [expletives deleted] new shoes dem weh mi gi dem dawg. Seh dem lock dem up inna a house… you lock two shoes and cyan find… mi [expletive deleted] shoes brethren and a come tell me [expletive deleted]… mi jus tell dem seh mek sure mi get mi shoes by eight o'clock… ."
During the playing of the nine voice notes, Vybz Kartel, sporting a shaved head, could be seen resting his chin in his right palm, his hand propped up on his knee. A concentrated stare was on his face as he focused his gaze on a giant display screen set up in the number two courtroom.
His four co-accused looked on with stern faces. The 12 jurors, who are to decide their fates, sat rapt to the side of the courtroom as the voice notes blared out of two speaker boxes.
Vybz Kartel (real name Adidja Palmer), Shawn 'Shawn Storm' Campbell, Shane Williams, Andre St John, and Kahira Jones are being tried for the August 16, 2011 murder of Clive 'Lizard' Williams. The prosecution is contending that Williams was beaten to death at a home in Havendale, St Andrew over the disappearance of two illegal guns.
The nine voice notes were sent on the afternoon of August 14. The prosecution has not so far led evidence identifying the voice on the recording or from whose cellular phone they were sent and to whom. The nine are among a total of 40 voice notes "of interest" that were on cellphones confiscated by the police during their investigation of Williams' murder.
"…a weh me tell you hombre, di man weh dem gi di [expletive deleted] shoes fi lock, if eight o'clock come an mi nuh get mi shoes a di same [expletive deleted] ting dawg… suh if dem waa dem fren fi live dem betta get mi [expletive deleted] shoes…," another voice note said.
"Di …bwoy dem a tell mi seh dem cyan fine mi two shoes enu dawg," states another voice note. "Mi a kill one a dem enu. Mi gi dem till eight o'clock fi get back mi [expletive deleted] shoes.
In another voice note, the sender said he had to "call Lizard and Wee and diss dem up" over men from Waltham Park in Kingston who he believes stole "the shoes… and me tell dem fi tell dah bwoy deh seh if mi nuh get back mi shoes him and him [expletive deleted] mumma a go dead enu badman…"
After the voice messages were played Kartel, Campbell and another of the accused men huddled together in an apparent conversation.
The jurors are to hear more voice notes when the trial resumes before Justice Lennox Campbell on Monday.
Yesterday, Detective Sergeant Patrick Linton of the Major Organised and Anti-corruption Task Force, through whom the voice notes, videos and pictures relating to the alleged murder were entered into evidence, testified that a man on the video had the word 'world' tattooed on his inner right forearm and the word 'boss' tattooed on the inner left forearm.