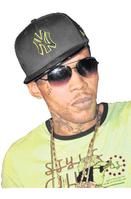 Rudolph Miles
Q- Does the subscriber information comes from the subscriber him/herself A-Yes
Q-In normal course of business you require customer to present ID when taking out a phone
A- In most instances yes we do
Q- For example aside from id do you require address?
A- Yes
* Witness said 'yes' in very low tone*
Finson- 'A not trying to trick u. U don't have to say it so low'
Q-You would want street address, parish etc.?
A- Yes
Q-You would take it from ID a card presented ?
A- That is the expectation of an agent getting information
Q- And in Jamaica, you require a TRN
A- Yes
Q- Where would you get the TRN?
A- From Driver's Licence or TRN document
Q-The information you gave the court court re Mr Palmer, do you recognize there's no address?
A- Yes
*Finson-The Registrar is going to show you a document and I'm going to ask you a question*
Q-Re PIN 234BAE6D, that person provided occupation?
A- Yes
Q- In the computer program there's a space for occupation?
A- I expect to see it but not mandatory
Q- So a field is provided for it
A-yes
Q-In fact where subscriber goes in and takes out a phone you expect address, occupation?
A- Not necessarily
Q-You would have expected to see a TRN or some sort of number?
A- Yes
Q- Is there any here?
A- No
Q-After some time when instrument is not used it is turned off?
A- Yes
Q- After how long?
A – Depends on the plan
Q- Do you want to go through the range of plans?
A-Prepaid has 365 days
Q- So 1 yr is the longest time, generally speaking. Tell the jury how long between activation and cessation and see how long u see there?
-Judge to witness what do you mean by activation
A- date when subscriber started phone service
-Judge emphasizes – STARTED-
Finson – My Lord, there's no need to be like that. I realise my error-
Q- So between Sept 29, 2011 and June 18, 2013 how long is that?
A- Just short 2 yrs.
Q- Almost twice time u said phone would off if not used?
A- Yes
Finson continues – I am suggesting the name is incorrectly spelt
A- Ok
Finson – OK what? U take my word for it?
A- Yes
–
Judge- why would that happen witness (name spelt incorrectly)?
A- could be the agent recorded it that way.
Judge- so w/o more you are prepared to accept that your operator recorded incorrect spelling?
-Finson – spell the name you have again A- A-D-I-J-A-H
Q= What is the date of birth of the person who went to LIME and took out the phone
A- The info I have is 12-12-80
Finson- Suggested that the birthday is QUITE incorrect. That date doesn't refer to the man sitting in the DOCK there- Adija Palmer!
Finson – Going to suggest to you the PALMER before you is born Jan 7, 1976
Q-if u have persons on ur system with same name how do you distinguish them ?
A- Whatever id details are provided
Q- You mean your agent could have recorded wrong name, wrong DOB ?
A- That's the info in system
Q- Unusual there's no address ?
A-Yes
Q-No occupation ?
A- No
Q- Name spelt wrong ?
A-No
Q-Birthday wrong?
A- Yes
Q-Taken as a whole do u consider this odd?
A-What odd?
Finson repeats previous question
-End of questioning for Miles-
Corporal Brown
Call data record- displayed on large screen in court. Info include caller, receiver, caller cell id numbers are displayed.
Q-The document you have there (docu displayed on screen) are you the author?
A- Yes
Q- he docu u have u there, u created it
A- I don't understand
Q- Your are aware that a person named Lizard is alleged to have been murdered
A- Yes
Q- Go on the SMS on the screen, you remember I asked you if you can change the colors up there
A- Yes
Q- And you can change content there as well
A- Yes
Q- Go to Aug 16 read SMS…
A- How much Fi deal wid everthing fi Lizzy *Corp Brown reads*
Q- If I were to say to you put that info in there what would you say?
A- That info can be provided by service provider
Q- OK. Go to Aug 16, 2011 at 1:43 pm
A- How much fi deal wid everything fi Lizzy?
Q-In ur analysis you decide to put that text there
A- No Sir. What u mean by put that message there?
Q- Why u put that SMS there
A- It was relevant?
Q- WHY
A- The nickname – Lizzy
Q- The name Lizzy, who does it apply to
A- Lizzy has the sound of an alias & has to with the investigation – Lizzy applies to Lizard
Q-What about the part of how to deal with Lizzy ?
A- I applied my interpretation to that
– Finson- I am suggesting in order to mislead the COURT u have taken text TOTALLY OUT OF CONTEXT & put it there!
-Prosecution-'Objection – this is without foundation!'
– Finson – when I provide the evidence you will apologize to ME –
Suggest u lifted text out of context, imported it into this to suggest Lizzie is Lizard & how much to deal w Lizzie related to case?
A – I don't agree
-Judge – what do you mean out of context Finson ?
Finson – not only did you import this but you didn't put info that would EXPLAIN that and IT WASNT AN ACCIDENT
Finson – Open JS2 for me please and find the file that has that text in it
A – I'm not aware of where it is. Will take some time to find it
Finson – I don't care what u have to go thru, find it
Judge- Mr. Finson – You are not saying a word in the text has been changed. You are saying entire text taken out of context ?
Finson – Your Lordship is perfectly correct
Finson – I am going to prove to you are wrong then you will have to apologize to me just as Mr. Taylor will have to!
Q- read Aug 11 SMS message to Shawn
A- Bring some lunch Fi me and Liz nuh please
Q- read Aug 16 1:13:40
A- suh check up how Fi deal wid everything fi she go back a sch and tell me. Ok
Q-read Aug 16 11:29
A- Ok I will. bring back smt for me and di baby. Ok
Q – Read next
A- oh so y it change fr Fri to tomo. That was quick. Bring a handbag r perfum Fi mi. Buy a black & white sneakers Fi Lizy
Q- and is the same two numbers sending and receiving all a those
A- Yes
Q-Read Aug 17 8:07:35
A- Tmrw Lazy clinic day. She a go get injection n check up
Finson- So if u had read text in proper sequence you would have 'Bring some lunch Fi mi nuh pls…injection and check up'
Q- Who do you think Lizzy was referring to?
A- A child
Q- 'how much Fi deal wid Everyting for Lizzy'. What u think that means?
A- It's ambiguous
Finson presses for apology Corp Brown – I don't know if I am supposed to do that