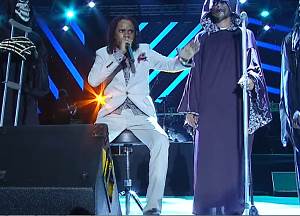 JUNIOR 'Heavy D' Fraser, manager for jailed dancehall artiste Tommy Lee Sparta, says he is in danger of losing several overseas gigs this month and in March.
"We have a show every week… In Dominica, this coming weekend; Russia, the next weekend; followed by Antigua," Fraser told the Jamaica Observer.
He said he cancelled several dates following Sparta's near-fatal crash in Montego Bay in November.
"We just restarted touring this month. We had a show in Tortola [British Virgin Islands] on Saturday, February 1 and, by the Monday, this," he said.
"It is an unfortunate situation," he continued.
Tommy Lee Sparta, whose given name is Leroy Russell, has been in police custody since February 3 on suspected breaches of the Law Reform (Fraudulent Transaction) (Special Provisions) Act, 2013.
Four other persons were held with him along Knutsford Boulevard in New Kingston.
None of them have been charged.
Bert Samuels, his lawyer, says the police are continuing their investigations and he awaits word from them.
"I won't hear from them until Wednesday," Samuels told the Observer.
Tommy Lee Sparta — who is from Flanker in Montego Bay, St James — is known for songs including Warn Dem, Grave Yard, Uncle Demon, Nuh Fear Dem, and Psycho.