The revelation below was written by a Clive Williams' family member. But before we go there, let me take you some years back to when there was a movie done with a few friends of Kartel in portmore. Rumors were that, almost all of the men in the video had died with the exception of Kartel .
http://youtu.be/6BmCnc7vIzc
As Kartel's popularity grew, his views on religion could be heard and seen in his symbolic tattoos and the masonic ring that he wore.It was hard to take him serious and most people were of the opinion that he was doing things to create controversy in order to remain in the spotlight.
People close to the recently incarcerated musician say differently. One of my sources, close to him , stated that they knew he did sell his soul. The entertainer was obsessed with reading about free masonry and practiced what he read,hoping to reach an unnatural level of stardom.


During my investigation of Clive Williams' murder , I was told that he was killed by "The Gaza Soul Reaper". This was before I was informed of the below and although it was said in a very candid way, I decided to do some research on the sacrificial use of the pickaxe. It didn't make sense as to why Williams was killed with a pickaxe before,but after reading that it was a masonic symbol, the tool of choice made sense. What did not make sense at the time was why Williams ….


When Corey Todd went public with the threat on his life, he must have been very sure that Kartel was out to get him . Rumors surfaced after that one of the men had recorded Kartel and send the recording to Todd. The young man at the time knew that Todd had not offended the musician, but why plan his death? The musician came forward and denied any involvement, but for someone to make such a claim , if it was untrue, the entertainer had all the right to sue for damages. He did not. Todd was safe, because the world knew that Vybz Kartel wanted him dead and any foul play would make him suspect. Both men were peas in a pod before, it was Todd who was in control of Kartel's assets not Shorty . What reason could there have been to want him dead?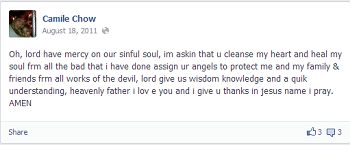 Met since the Kartel case is over let me give you the full 100 pon di reasoning behind Clive Lizard Williams. For all of them that chat like they know Lizzy and don't know nuttin bout him. Lizard was never a killer and died not being a killer. Anyone that knows lizard personally knows that he did not kill anyone, Lizard love life, love to make people smile and be happy. Kartel sanction him to do hits but Lizard never went through with none of them that is why Kartel start get vex wid Lizard. Yes Kartel did give Lizard guns to lock but kartel knew where lizard lock di guns and knew exactly who took the guns so why kill Lizard and not the man weh actually tek di guns? There was a time when a bag of guns were placed on the ball field in 3rd world GAZA and the police just somehow came and discover that bag of guns that no one knew how they got there those were the first set of guns that were quote un quote missing. Lizard had an older Brother name Iggy who was also kill by the hands of Kartel and maybe Lizard was seeking refuge for Iggy so when Kartel put the hits out for Lizard to do he would instead warn the men so that they know what is suppose to reach them. Shawn Storm was like a savior to Lizard and Wee he showed them few tings in life and looked out for them certain ways, if it was not for Lamar Chow he would not have met his baby mother Ms Camille Chow who has a daughter named Kweshawna pet name Lizzy Lizards other pet name around the Gaza was Kweffa. Kweffa and Shawn put together you get Kwashawna Lizard is also the god father for Kwashawna. Camille who is first cousins wid Wee has turned her back on her blood for the likes of a man who was leading her own family to their death. Lizards death had nothing to do with guns it had to do with sacrifice. So for all who claim they know so much about Lizard who back and do your home work. Lizard was not a saint but "LIZARD WAS NOT A KILLER"