Detectives in St James are theorising that last night's attack in New Ramble, Bogue district, St James, which left three people dead and six in hospital, is in connection with the illicit lottery scamming activity in the parish.
Dead are 27-year-old Nicholas Campbell, 16-year-old Adrian Thelwell, otherwise called 'Noah', both of New Ramble in the parish, and 28-year-old Troy Scoville of Keesing Avenue, Kingston 10.
Reports from the police are that about 9:40 pm, the victims were at a shop when a Toyota Corolla motor car drove up. Four armed men allegedly alighted from the motor vehicle and opened fire at the group before making their escape in the same vehicle.
Lawmen were reportedly alerted and the injured were taken to hospital where Campbell, Thelwell and Scoville were pronounced dead and the other six admitted in serious but stable condition.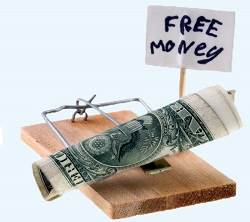 The police say a 13-year-old boy is among the injured.
Meanwhile, the police are asking anyone who may have witnessed the incident and have any information that can assist the police to contact the Montego Bay Criminal Investigations Branch at 953-6191, police 119 emergency number or the nearest police station.