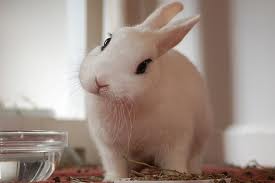 Man catches wife in bed with another man shortly after their wedding day
Armson Ndlovu from Bulawayo, Zimbabwe reportedly caught his wife having sex with another man shortly after their wedding day.
Ndlovu, who resides in Emakhandeni suburb in Bulawayo bared it all at a Bulawayo court where he revealed that he started cheating on his wife after she cheated on him first a few days after their wedding.
Ndlovu was reportedly caught red-handed, having sex with his wife's cousin who was only identified as Beverly.
He was thoroughly bashed by his wife's sisters, Progress Mazanhi and Sithabile Mabandla.
Ndlovu was seeking a protection order against his sisters-in-law who he accused of negatively interfering in his marriage.
According to him, all was fine between himself and his wife because she cheated on him, and he cheated on her too, thereby 'balancing the equation'.
But Mazanhi and Mabandla, he claimed, were the trouble causers in his marriage, hence he wanted them barred from his life.
"I am tired of being beaten up by Mazanhi and Mabandla and I am seeking a protection order against them before they injure me," he said.
In response, Mazanhi said, "He is lying, problems started after we caught him having sex with our cousin called Beverly.
"He was also caught with another girlfriend. He is always seen in town flirting with Beverly and other girlfriends," she said.
Mabandla, who reportedly took part in assaulting Ndlovu when they caught him with their cousin said she is in possession of Ndlovu's indecent pictures with some of his girlfriends.
Ndlovu did not deny being caught having sex with his wife's cousin.
–