A man who was found with two missing female wards of the state at his home in downtown Kingston is to be sentenced in the Kingston and St Andrew Parish Court on May 30.
Twenty-three-year-old Demar Foster of Oxford Street was arrested and charged with two counts of failure to report a child in need of care and protection, and two counts of knowingly harbouring or concealing a child who has run away and preventing that child from returning.
The two wards of the state were found at Fosters home along with an ex-ward of the state on April 11, the same day that they went missing.
Police, acting on information, visited Foster's home where they questioned him about the children. He denied knowing their whereabouts.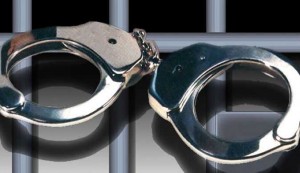 The police, however, searched his home and found the children.
On Monday when Foster appeared in court, he pleaded guilty to the charges.
Senior Parish Judge Judith Pusey then ordered a social enquiry report and extended his bail for sentencing at the end of the month.