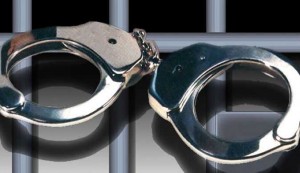 A man, accused of opening gunfire on one of his relatives while she worshipped at a church in Rockfort, St Andrew last month, has been charged by the police.
Dwayne Barrett, otherwise called "Nooksie", a resident of Rockfort, was charged on Thursday evening with illegal possession of a firearm and shooting with intent.
Mr Barrett, who was placed on the police Most Wanted list, following the incident, was captured on Monday.
It's reported that on December 4, the woman was among worshippers at a church on D'Aguillar Road when he pointed a gun through the window and fired at her. Frightened worshippers scampered for cover under a hail of bullets.
It's further alleged that Mr Barrett again fired on the woman when she fled from the building.
No one was hurt in the attack.
Investigators say the incident stemmed from a family feud.
Mr Barrett, an alleged gang leader in Rockfort, is also under investigation in the guns-for-drugs trade. He's scheduled to appear before the Gun Court next week.