Man wanted by US authorities held in Spanish Town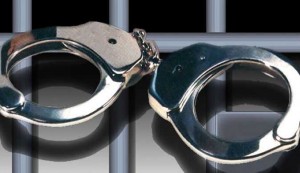 The police are reporting that a man, who has been on the run from law enforcement in the United States of America, was yesterday arrested in Spanish Town, St Catherine.
He is 61-year-old Desmond Campbell, otherwise called 'Leon', of York Drive, Spanish Town in St Catherine and Thornton district, St Elizabeth.
Campbell was a part of a drug-trafficking ring, based in Jamaica, which illegally shipped marijuana to the US and other countries between August 2004 and October 2009. Campbell was subsequently held in the United States in 2010 and pleaded guilty to two counts of International Conspiracy to Distribute Marijuana in the United States and three counts of Conspiracy to Import Marijuana into the United States.
Campbell was to appear in court for sentencing but fled to Jamaica and was consequently declared a fugitive and a warrant of arrest under the Extradition Act of 1991 was issued for him in 2013.
The lawmen said a Browning 9mm pistol was seized subsequent to Campell's arrest.
He is to appear before the Corporate Area Parish Court on Monday, March 06 where extradition proceedings will begin.