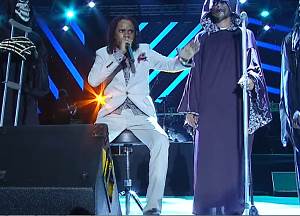 ST JAMES, Jamaica — One of the men who was arrested with two entertainers and two other people in a lottery scamming probe in the Kingston 5 area recently, has been charged with murder and is booked to appear in the Montego Bay Resident Magistrate's Court on Monday, February 24.
He is 20-year-old Oshane Rankine of Darling Street, Westmoreland.
Reports are that Rankine was charged on Saturday, February 15, by the police in the St James Division for the October 1, 2013 shooting death of 27-year-old Ramar Cunningham in the Lilliput area of the parish.
Rankine, also charged with wounding with intent and illegal possession of firearm and ammunition, is being investigated for his suspected involvement in lottery scamming activities, OBSERVER ONLINE has learnt.
The other four people: 26-year-old Leroy Russell, otherwise called "Tommy Lee", Sabrina Williams, 23, who are both entertainers; Obrien Smith, 18, and Shanice James, 23, have been charged with breaching the Law Reform (Fraudulent Transaction) (Special Provision) Act.
About 4:00 pm on February 3, members of the New Kingston Police Post were conducting a routine stop and search operation along Knutsford Boulevard, when Rankine was cited for breaching the Road Traffic Act. He did not have a driver's license in his possession and reportedly gave an identity which turned out to be fictitious.
Further investigations were conducted which resulted in the Lottery Scam Task Force being contacted. Subsequently, Rankine along with Williams and James, who were occupants of the vehicle, were detained.
A further probe was launched and an operation conducted at an apartment complex on Brompton Road. During a search of the premises, paraphernalia of scamming were detected and seized. The occupants of the apartment and the motor vehicle were taken into custody on reasonable suspicion of Breaches of the Law Reform (Fraudulent Transaction) (Special Provisions) Act.
Russell, Williams, James, and Smith were formally charged on Saturday, February 8, and they are scheduled to appear in the Corporate Area Criminal Court on Tuesday, Ma