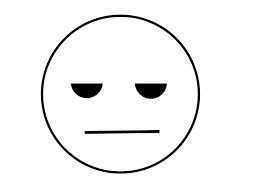 SHELDON WILLIAMS, Staff Reporter
Strong sexual allegations have been made against a male teacher at a high school in St Catherine, who has been accused of fondling male students.
It is also been alleged that the teacher is a repeat offender.
"He is unstable moving from school to school for similar offences," a concerned person told THE STAR.
It is being alleged that the teacher has taken a liking to some boys enrolled at the school and has acted on his desires.
"Him holding down male students to kiss them and him asking male students about their penises," an informant shared with our news team.
Further claims are that the educator arrives at the institution in the wee hours of the morning before school begins so he has time to enjoy himself with the students.
Inappropriate
"He is at school at inappropriate times like 5 a.m. with the boys," the source revealed.
A probe by our news team revealed that the school administration met Wednesday to address the complaints. It is unclear if the participation of the boys is voluntary or involuntary.
Head of The Centre For The Investigation of Sexual Offences and Child Abuse (CISOCA), Deputy Superintendent Veronica Gilzeans, could not be reached as calls to her phone went unanswered.
However, Corporal Terry-Ann Warren of the unit, revealed that information on such cases cannot be disclosed.
"I am not aware of that report and even if I had I couldn't give it to you. CISOCA deals with sexual allegations and child abuse and that in itself will tell you how sensitive such matters are," she said.
We were unable to make contact with any representative of the school's administration.