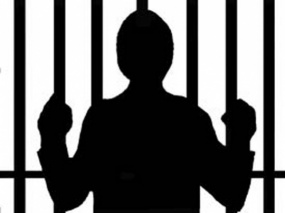 Popular Ocho Rios resident, Norman Thomas, alias 'Ned,' was sentenced to life imprisonment after pleading guilty to fatally stabbing his ex-lover, 22-year-old Kyria Nelson, a Torpedo loan clerk in 2016.
Thomas, who appeared in the St Ann Circuit Court on Thursday, was ordered to serve 15 years in prison before being eligible for parole.
Presiding judge, Justice Martin Gayle considered Thomas' age, his general good character and the 21-months he spent on remand as factors in arriving at the sentence.
He was also given a 50 percent discount in his sentence for pleading guilty and not proceeding to trial.
It was alleged that Thomas and Nelson were involved in a relationship, but things soon start to get sour between the two.
Thomas tried desperately to get from Nelson money made at a fish fry, days earlier on which he still owed bills, but she refused to take his calls.
Things took a turn for the worse as on June 29, 2016, both had an argument at Nelson's workplace in the Ocho Rios town centre, which escalated as Thomas used a knife to stab her multiple times. He then turned himself over to the police.
Nelson waa assisted to hospital, where she was pronounced dead.
Thomas was later charged with murder.