Good morning!!! Mi wah address this gal hannahleah dixion aka diamond diva why you nuh go fi u husband top curl and Lowe other ppl husband. Kmt at least a tru him a dj him nuh really out deh pon party like that but him is a bad dj him got him own thing naa lie him bad. Mi tek him in a couple dance n a swear him kick it out him name Zj STRACHY otherwise call Demetre. Listen diva last year u f**k d man on occasions breed fi d man n then almost rass dead inna hospital cause d baby in d tube u affi go other surgery n lose U tubes now u can't breed again. And then after all that the man still stick with d wife n because a dat u tek d gal pic and a spread rumors bout she got AIDS.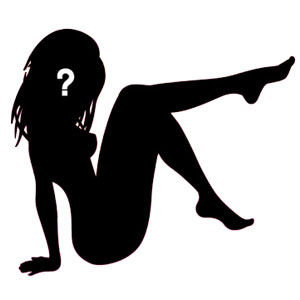 Idiot if she got AIDS don't u got AIDS too??? And the boy STRACHY a fool still a chat to d gal after she do that n then d wife look like a fool too cause she naa confront u. Then again she looks like a young girl that has class cause mi never see this girl inna dance yet although d man bring har every wey to my knowledge. And to wah mi hear the big question is how u fi a sey STRACHY a u baby father n u never have a child fi him idiot?
Look at this, STRACHY walk n f**k every dance gal most a unu go dance together n a fren he was married before n lef d wife go to a next gal n then go all d way back a Jamaica go breed gal n now he is married to her…. Now mi hear sey a d best a him since he got remarried well mi wah know what a Gwaan. Mi a hear this yah story but naa hear it good so please anybody knows of it let it be known…..Suh mi wah know if the new wife know bout it or wah?? mi nuh know how man really look n f**k diva this gal was a escort/sell p**y she get look up fi grand theft she nuh like bade. Everybody yard she go stay she nuh bade fi days n a go dance .
Wey dem f**k u pon the air bed wah u use to sleep on r might still a sleep pon now tru u a work u act like somebody gal?? Yuh life dutty n love chat bout ppl life michiboo dash out u business d other day n from that u inna u shell. Even thou michiboo life nuh suh clean either next thing mi caa believe this bitch all thief from Simone highrolla no sah mi caa tek it!!!!