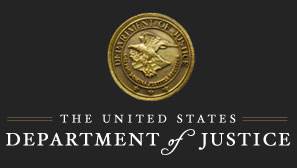 Former St. Louis Police Officer Indicted for Assaulting Two Juveniles and One Adult
A federal grand jury in St. Louis has indicted Stan Lee Stanback, 47, a police officer formerly with the Velda City Police Department, on charges related to the assaults of two juveniles and one adult on Sept.17, 2008.
Stanback is charged with three counts of using unreasonable force on the three victims listed in the indictment when he punched and struck each one of them. The first two counts allege that Stanback used a police baton to assault the victims. All three counts allege that Stanback's actions resulted in injury to all of the victims.
The indictment also charges Stanback with making false statements to FBI agents when he intentionally lied, claiming that prior to his assaults on the victims, he was surrounded by 15 men in the parking lot of the Velda City Police Department and was forced to draw his gun during the encounter. The indictment alleges that this was not true because Stanback knew at the time he spoke with FBI agents that he had only been approached by three juveniles and one adult and that he did not draw his gun.
Stanback faces a statutory maximum penalty of 10 years in prison for each of the civil rights violations and five years in prison for the false statements charge.
An indictment is merely an accusation, and the defendant is presumed innocent unless proven guilty.
This case is being investigated by the St. Louis Division of the Federal Bureau Investigation and is being prosecuted by Fara Gold of the Civil Rights Division of the U.S. Department of Justice.
13-1018