AN aspiring nurse who defrauded the Bank of Nova Scotia (BNS) of $1.2 million via a cheque, after opening an account with only $5,000, is to know her fate on June 30 when she appears in the Kingston and St Andrew Parish Court.
The 26-year-old woman, Jeniqua Johnson, had also attempted to obtain over $300,000 after lodging three other cheques to BNS.
Johnson pleaded guilty to three counts of attempting to obtain money by false pretense and a count of obtaining money by false pretense yesterday when she appeared in court. Her bail was subsequently extended by Senior Parish Judge Judith Pusey.
She was, however, warned not to return to court without the money to repay the bank.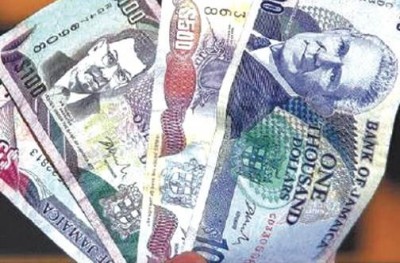 The court heard that in April of last year, Johnson wrote a cheque for $20,000 to pay Islandwide Builders, but the cheque bounced as there was not enough money in her account to cover the sum.
She also wrote two other cheques on May 19 — one for $300,000 to pay the National Water Commission and another for $19,100, to Bryan's Studio — which also bounced.
The court also heard that Johnson wrote another cheque for $1.2 million on May 29, which she encashed at a branch of Sagicor Bank.
But Attorney Zephania Forest told the court that Johnson did not benefit from the funds and was acting at the behest of an individual whom she had never met.
He said that Johnson, who was a nursing student at a university in Kingston at the time of the offence, was referred to the individual for a job.
She was successful in getting a job, he said, which required her to collect the names of people who were interested in loans, but the business was shut down after the police got wind of its operations.
Forest said following that, the same individual contacted his client and told her that he would be starting a training school to prepare people to work in a call centre and that she should open a company account.
Johnson then went and opened two accounts — one at BNS and the other at Sagicor Bank.
Forest said his client assumed an administrative role in the company, which resulted in her paying the rental for the premises, the water bill and for identification cards for the students who had expressed an interest.
"Does she sleepwalk?" Judge Pusey asked. "How could somebody be so naïve?
"I don't understand. I am a student who is employed by a man to solicit clients for loans and as soon as that died he just called me up to open an account and all of a sudden I am paying rent, I am paying water bill!? Something doesn't add up," Judge Pusey remarked.
Forrest, however, insisted that his client was simply following the instructions of the man whom she had never met and whom she only spoken to by phone.
"How can she open an account with $5,000 and be writing a cheque for over a million dollar? She don't check her account?" Pusey asked.
Forrest, however, blamed the bank for not doing its due diligence but maintained that she did not benefit from the arrangement, which the judge described as a scheme.