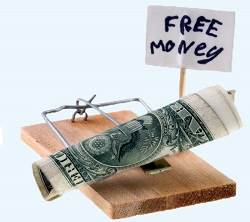 South Florida Man Arrested on Mail and Wire Fraud Charges in Connection with Fraudulent Lottery Scheme Tied to Jamaica
A 49-year-old Florida man was arrested in Miramar, Florida, following the return of a 12-count indictment against him by a grand jury in the Southern District of Florida, the Department of Justice announced today.
Claude Shaw aka Mac and Claude Mac, a U.S. citizen residing in Florida, was charged with two counts of mail fraud and 10-counts of wire fraud in connection with a fraudulent lottery scheme tied to Jamaica.
As alleged in the indictment, victims throughout the United States would receive telephone calls in which they were informed that they had won over a million dollars in a lottery and needed to pay fees in advance to claim their winnings. According to the indictment, the victims were instructed on how, and to whom, to send their money. The indictment alleges that the victims were instructed to send their money through wire transfers and the U.S. Postal Service to Shaw and others.
"These charges demonstrate our commitment to combating international lottery fraud, especially efforts to target potentially vulnerable individuals," said Acting Assistant Attorney General Chad A. Readler of the Justice Department's Civil Division. "Financial schemes like these interfere with Americans' financial security and will not be tolerated."
The indictment alleges that Shaw discussed plans to receive victims' money via text messages, and after receiving money from victims, Shaw would send a portion of the victims' money to accomplices in Jamaica. As alleged in the indictment, the victims never received any lottery winnings. Five of the 10 wire fraud counts are based on money Shaw is alleged to have wired from the United States to an individual in Jamaica. If convicted of mail fraud or wire fraud, Shaw faces a statutory maximum term of 20 years in prison on each count.
"Predators tied to Jamaican lottery fraud often seek to exploit vulnerable individuals in our society," said Inspector in Charge Antonio Gomez of the U.S. Postal Inspection Service's Miami, Florida Division. "The U.S. Postal Inspection Service appreciates the continued partnership with the Department of Justice's Consumer Protection Branch, bringing to justice those fraudsters who exploit their victims, including elderly individuals, using the U.S. mail."
This indictment is part of the Department of Justice's effort working with federal and other law enforcement to combat fraudulent lottery schemes in Jamaica preying on American citizens.
Acting Assistant Attorney General Readler commended the investigative efforts of the Postal Inspection Service. The case is being prosecuted by Trial Attorney Arturo DeCastro of the Civil Division's Consumer Protection Branch.
An indictment merely alleges that crimes have been committed. All defendants are presumed innocent until proven guilty beyond a reasonable doubt.