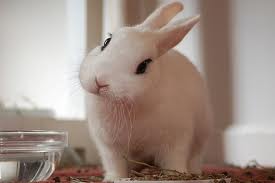 Patois interpreter shortage in Canada
Drug-smuggling case declared mistrial
BY KIMONE THOMPSON Associate editor — features thompsonk@jamaicaobserver.com
Monday, May 19, 2014 7 Comments
BROWN… there is a critical shortage of accredited professional patois interpreters as it relates to the criminal justice system
THE age-old debate about the legitimacy of Jamaican Patois is bound to be refuelled by revelation from a Canadian judge and an interpreters' association in Ontario that there is a shortage of professional interpreters of the local tongue in that North American country.
Local attorney-at-law and immigration expert Antonn Brown corroborated the claims, describing the situation as "critical", particularly in the criminal justice system in Ontario, the province with the highest concentration of Jamaicans.
Brown heads Jamaica2Canada, an immigration and education firm that helps Jamaicans resettle in Canada.
The Jamaica Observer solicited his opinion after reading an article in the April 30 edition of the National Post under the headline 'Jamaican patois interpreter shortage causes mistrial, leaving alleged drug smugglers in legal limbo'.
The article said that the case of two Jamaicans accused of smuggling drugs through Toronto's Pearson International Airport three years ago ended in a mistrial because the court found the assigned Patois interpreter to be incompetent.
"I am shocked that in a jurisdiction like Brampton, with the diverse population and the criminal caseload including narcotics matters involving Pearson International Airport, the availability of accredited Jamaican Patois interpreters is so slim," Ontario Superior Court Justice Clayton Conlan is reported as saying in his written decision.
The decision was made April 24.
Brown explained that there is no shortage of Jamaicans in Canada, with more than 2,000 having immigrated in 2012 alone. That means that there is also no shortage of people who speak and can understand Patois. The problem, however, is that very few are accredited in a professional capacity by the Canadian authorities.
"I believe there is a critical shortage of accredited professional patois interpreters as it relates to the criminal justice system in Ontario. However, I do not believe there is a shortage of those who can understand, communicate and/or interpret patois in Toronto, as there are thousands upon thousands of individuals of Jamaican descent in Toronto who can readily interpret Patios and speak English," he said.
"The issue as it relates to the criminal justice system in Ontario relates to the method of obtaining accreditation as an interpreter by the Ontario Ministry of the Attorney General, as well as the corresponding quality and quantity of interpreters who wish to obtain the accreditation," he explained.
The National Post story also quoted executive director of the Association of Translators and Interpreters of Ontario Catherine Schweizer, who said none of the members of her organisation were accredited Jamaican Patois interpreters. Further, she said she didn't even have the examination materials to certify someone in the area.
"It is a very difficult language to find, absolutely," she said, according to the National Post.
The shortage notwithstanding, Brown said outside of the context of a criminal trial in which judges and/or jurors cannot understand accused persons who speak Patois, there isn't a high demand for Patois interpreters, given that Canada's official languages are English and French.
"Most Jamaicans in Toronto understand English… (plus) Jamaican immigrants make up such a small percentage of the Canadian population, although they are concentrated and established in the Greater Toronto Area.
"One's life chances, as well as economic and career opportunities, are linked to a command of the English Language in Toronto," said Brown.
Asked whether Canada might broaden the list of occupations eligible to immigrate there under the Federal Skilled Work Programme in light of the Patois interpreter shortage, Brown said a "Translators, terminologists and interpreters" category already exists.
According to the Association of Translators and Interpreters of Ontario website, translators work with written material, transferring from one language to another; interpreters perform a similar function, but orally during speeches, meetings, conferences, or in court. Terminologists conduct research to define terms and designate concepts connected with a certain field, and find equivalents in another language.
In order to become certified, candidates in each category have to be in "good standing of a member association of the Canadian Translators, Terminologists and Interpreters Council". In addition, translators need either a university degree in translating from a recognised institution, a degree plus two years' experience in each language, or four years' full-time experience in each language combination.
Conference interpreters need either a degree in the area, or 100 days' experience as a conference interpreter.
For court interpreters, the requirements are either an interpreting degree, accreditation as a court interpreter by the Ontario Ministry of the Attorney General in addition to 300 hours of experience, or 600 hours of experience.
Terminologists, meanwhile, need either a degree in terminology or in translation, with a specialisation in terminology or two years' experience.