Search continues for cop who reportedly drove into sea
by Patrice Walters June 16th, 2016
There is still no sign of the police officer who it's alleged, drove a motorcar into the sea, in Discovery Bay, St. Ann, yesterday (June 15).
Police have retrieved the motor car and it is suspected that the officer drowned.
However, the Marine police and the Jamaica Defence Force Coast Guard are continuing the search.
Spokesperson for the Jamaica Constabulary Force, Superintendent Stephanie Lindsay says a police helmet and a ballistic vest were among items recovered from the vehicle.
She says while the police have received reports that the man is an officer attached to the St. James police, this has not yet been confirmed.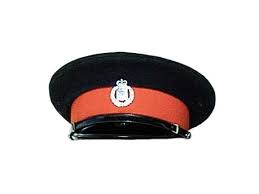 She says investigators will process the vehicle to establish ownership.
Reports are that a motorcar was seen partially submerged in the water, about 6:00 a.m. yesterday.
The police were called to the scene, on the arrival of the lawmen, a man who is believed to be the driver of the car, reportedly drove the car into the water and ran off into the sea.