Schoolgirl scorned for oral sex video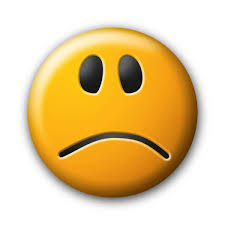 A Westmoreland schoolgirl was scorned and jeered when she returned to school on Wednesday because of two videos that went viral.
In one video, she appeared to be performing oral sex on a male student, and in the other video she was punched and slapped by her female neighbour for 'shaming her family'. In an interview with THE WEEKEND STAR, the principal said that he will not expel the child, but instead will try to help her. But he noted that this is the first 'sex in classroom' incident he has encountered in his tenure at the school.
NO EXPULSION
"I'm not going to expel her but she needs help. We are going to try to separate her from the school community but not by virtue of expulsion. This case needs to be referred to the CDA (Child Development Agency), this little pickney too experienced," he said. "I feel sorry for her so til, but no matter what happen, I won't put her out. What would we be putting her out for? To walk street and do it freely? No, irrespective of what she has done, we are not heartless, we can't do that." Reports are that the child withdrew herself from school for two weeks after the tape was leaked, and she is said to have 'textbook symptoms' of an abused child according to the principal.
"We have been looking for her to try to reach out and help. We get to realise that she had oral sex with four boys, but only one incident was videotaped. We have been looking for her to try to reach out and help." Communications Manager of the CDA Rochelle Dixon told THE WEEKEND STAR that as soon as the school notifies the agency they will be on the case.
"In a situation like this, the first step would come from the school guidance counsellor as we would have to wait until they call us in and provide additional counselling. So we would go into the school, especially since the issue has gone viral and persons may be looking down on the child. We need to contact the guardian and schedule a counselling session with both of them to assess the situation. The counselling intervention is best in these cases," she said.