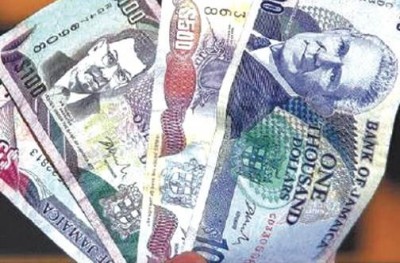 Customers of Scotiabank Jamaica are now required to pay a fee of $385 to change a $5,000 note into smaller denominations.
Last month, customers of the institution filed complaints with the OBSERVER ONLINE after visiting the bank's downtown Kingston branch with hopes of exchanging the $5000 note for smaller denominations, but were told by the teller that they had to pay a fee for the service.
OBSERVER ONLINE has confirmed the details with a representative from Scotiabank but efforts to get a response on when the fee hike became effective proved futile.
Currently, Scotiabank charges a minimum fee of $385 for the exchange of coins for paper notes along with the encashment of cheques.Last December, the bank quickly backtracked on a 1000 per cent fee hike for non-customers wishing to encash cheques with the institution, following public outcry.
The outcry, which spread across social media and radio, followed exposure by Nationwide News Network that the fee had been increased from $385 per cheque across-the-board to $1,385 for cheques from other banks.
Scotiabank has now reduced the cost for encashing cheques to a standard fee of $385. In a statement, Scotia said this was based on feedback received through its branch network over the previous few weeks.