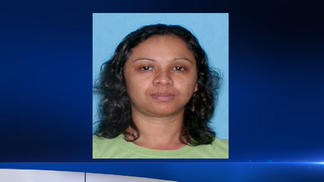 A South Jersey landscaper and his employee told police that they buried a mother of two alive and poured lime on her body before covering her up and leaving her for dead.
Woman in Wheelchair Fed Up Being Locked Out
Fatima Perez thought she was going to buy a car for $8,000 when landscaper and friend Carlos Alicea-Antonetti picked her up Monday night.
Instead she was headed towards her death.
One of the 41-year-old's suspected killers led police to a shallow grave near Clayton Road between Corkery Lane and Tuckahoe Road in Monroe Township, N.J. Wednesday morning.
That suspect, Ramon Ortiz, told detectives that he helped his Villa Coamo Landscaping and General Maintenance boss Alicea-Antonetti bury Perez, according to probable cause statement obtained by NBC10.com. Ortiz, 57, also allegedly told police that Perez was alive when they placed her in the hole.
"For a woman of her character and stature to have died in this manner is horrible and very traumatic to her family," said Camden County Prosecutor Warren Faulk.
Rapist List Keeps Reappearing at Columbia University
Investigators say Perez died from asphyxiation and ruled her death a homicide.
Police say Alicea-Antonetti, 36, told investigators that he picked up Perez at her N 41st Street, Camden home on Monday night to take her to get a car she found on Craigslist. At some point the two began to argue and Alicea-Antonetti says Perez fell out of his van during the argument, according to police.
Alicea-Antonetti said Perez was hurt in the fall but still managed to get back in his van. At this point, he told police he picked up his employee, Ortiz, from a job site as Perez laid in the back of the van.
The two men then allegedly tied up Perez and placed duct tape over her mouth and eyes before driving to a wooded area where Ortiz dug a hole, according to Alicea-Antonetti's statement to police.
Alicea-Antonetti said Perez was still breathing as they poured lime on her body and covered her up. He said Ortiz tried to disguise the shallow grave by placing branches and debris over top.
Ortiz told police that his boss picked him up and that he didn't even notice Perez at first because she was already tied up in the back of the van. He told police that they drove along Route 42 until Alicea-Antonetti pulled off to a wooded area and directed Ortiz to dig a hole.
Police said Ortiz couldn't describe the exact location of the grave but that he was able to lead police to the spot, according to investigators.
Investigators said Alicea-Antonetti had about $7,000 on him at the time of his arrest. Perez's family suspects money was the motive behind her murder.
Both Ortiz and Alicea-Antonetti are set to be arraigned in Camden County on Thursday afternoon.
Perez's mother told NBC10 that her daughter came to America from Nicaragua eight years ago for a better life.