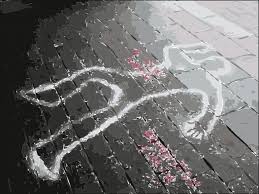 A man was shot dead early Monday outside a club in the Magic Mall plaza in Orlando, according to police.
The shooting occurred around 2:25 a.m. outside the Caribbean Hut Lounge, located off of W. Colonial Drive.
The man, described only as in his late 30s, died at the scene, Orlando police said.
There were numerous patrons of the club in the parking lot, and police were interviewing possible witnesses.
One woman who was inside the club said a fight broke out before gunshots were heard coming from outside.
"I thought it was a joke, but then when I was leaving I saw the guy laying on the floor," said Susan Wallace.
No arrests have been made.
"At this time there is no information regarding any suspects and the suspect(s) are at large," Orlando police said in a statement.