Dear Met,Metters,Peepers
I'm aware of the many positive inspirational stories you post on here esp the charity cases. I promise to send you a few going forward but for now I want to bring to your attention couple issues with what is not going right with Jamaica Land we Love.Perhaps your bloggers may offer possible solutions.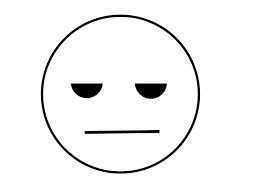 There was an accident on Hope Road just by the traffic lights above Bob Marley Musuem.This coaster bus ran in the back of a wagon robot taxi and the back of the taxi was crumpled and windows shattered.Upon pulling up I slowed my car to observe the fuss and this one lady was chatting all animated to a next lady.Apparently she was in the bus and Met would you believe the Lady a bemoan the fact that she was on the bus?? She sey she wished she was in the back of the taxi becuz she know she woulda have a nice change fi get!!
What is wrong with our ppl get rich quick mentality that permeating Jamaican society?I'm talking abt the psyche that makes us jeapordize our freedom,our sanity,our very lives to make a quick buck.Im talking to the scammers,thieves,gunmen,the Hustlers…why Jamaicans have this take a risk at all costs behaviour?She would've died and not see a cent worse is robot!
The 2nd incident was a spot check set up by 2 bike cops and 2 more cops in a squad car. I walked pass them and less than say 100mtrs ahead a car came to a stop and was undertaking a uturn in the road quite slowly too.There were 3men aboard and at about the same time I look back at the cops I saw they had notice too,i began to fret becuz I figure is a chase or shoot out this cuz why are they turning bk a must gunmen dem ya.Imagine my surprize when the cops just looked THE OTHER WAY as the car Diverted on a slip road.I held up my hands and was like "HELLO what are yall doing!!!??"
Met one of the bike cops fan/flash me off,i have no more words.I weep for my country,they were probably busy eating a food from the van man and taxi man they had stopped prior.Unno see what's wrong with our crime approach and ineptitude?