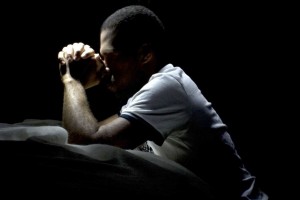 Scripture Of The Day: "For I say, through the grace given unto me, to every man that is among you, not to think of himself more highly than he ought to think; but to think soberly, according as God hath dealt to every man the measure of faith." – Romans 12:3 (KJV
We need to give credit where credit is due. You may be very blessed. And if you are, know this: it is not you that caused it. You are blessed because God blessed you. That is the opinion you ought to have of yourself.
Realize that your blessings did not start and end with you. They started and ended with God. Somebody has been praying for you, and it was their prayers that brought you through.
The way God does things sometimes astonishes me. With God, it does not matter how much you learned in school. It does not matter how good you can scheme and maneuver the business deal. It does not matter how eloquent your speech is. That is not what's putting you over. What's putting you over is that God has blessed you in spite of yourself. Somebody who has gone on before you prayed for you to be blessed.
Some of us had mothers, grandmothers and great-grandmothers that prayed for God's mercy to be extended toward us. Some of us are still living off the prayers and blessings of great-grandparents that we have never even met.
To think soberly is being aware that God has somebody praying for you right now in the midnight hour. They are praying and interceding for you so that mercy could come your way. So, when you fall down and hit your face on the pavement of life, God has somebody praying for you.
When you keep everything in proper perspective, you can think soberly, understanding that God and only God gets the glory for all the good in your life. God is good all the time. Give glory to His holy name!
Pray for someone today, pray for your family lineage, pray for your neighbours, friends and loved ones, pray for generations yet unborn if the Lord tarries, pray for those in sickness and afflictions though you may not know them, pray for the kingdom of God on earth, pray for the church and the ministers and congregations, pray for nations and for the peace of your own Jerusalem, pray for prosperity of the people of God, pray against terminal and incurable sickness and diseases, pray for the Balm of Gilead to overflow and heal our nations and sick people. Thank You Jesus.