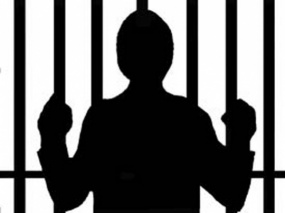 A man the police describe as "one of the island's top-tier gangsters and violence producers" was recently captured in the United States.
He is Michael Headley, otherwise called 'Dudus', of Salt Pond Road in Spanish Town, St Catherine.
The National Strategic Anti-Gang Unit (NSAGU) reported late yesterday that Headley was captured through the collaborative efforts of the NSAGU and its international law enforcement partners.
Two other people, Mead Myrie and Kevon Maitland, were arrested along with him. The police say they too are wanted for various crimes, including murder.
The police say Headley is a known member of the Klansman Gang — which operates in Spanish Town, St Catherine and its environs — and was wanted for murders and shootings. According to a news release disseminated by the police's Corporate Communications Unit, Headley was recently fingered in the 2013 gun murder of Ballington Morris.
Headley, Myrie and Maitland are to be deported to Jamaica, after which the police say local detectives will pursue several matters against them, particularly under the Criminal Justice (Suppression of Criminal Organizations) Act.