Study to show yourself approved, Know God for yourself!
I cannot place enough emphasis on how important it is to read, study and research those things that you believe in and are committed to. Reading was never something I initially enjoyed prior to accepting Jesus Christ as lord and savior.
However, after my conversion to Christianity many years ago I am surrounded by shelves of books that I have accumulated over the years.
Now, to be clear most of the books I have read over the years came about via my experiences. Yes! My experiences provoked me to not only want to know more about my challenges but at the same time provoked me to educate myself concerning the origin of my challenges.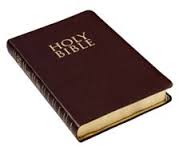 Scripture is clear, when it said, "Study to show thyself approved unto GOD!" "And that we aught to work out our own salvation".
My point in posting this post today, is to point out to you my many readers, that if you don't study scripture and seek God for yourself, which in reality is the process of developing a relationship with Him, then you run the risk of becoming conformed to man made religious systems, traditions, philosophies and the eloquence of words by certain spiritual leaders that have very little if anything to do with the Holy Bible. I am almost certain, that just like you I am at a point in my life where we are confronted on a daily basis with real issues, which rhymes, clichés, false prophecies, protocols and church politics JUST CAN NOT FIX! The reality is WE ARE IN DESPERATE NEED OF THE WORD OF GOD!!!!! Unfortunately, in today's society we are hearing and being introduced to everything except the word of God.
Indulge me for a few seconds as I released to you what God has released to me. I am not shoving this understanding down your throat. Instead, I admonish you to ponder on it and allow the word to do what it was designed to do.
"Thus says the LORD, "Cursed is the man who trusts in mankind And makes flesh his strength, And whose heart turns away from the LORD. He will be like a bush in the desert, and he won't SEE WHEN GOOD COMES. He will dwell in parched places in the wilderness, a land of salt, without inhabitants" Jeremiah 17:5-6.
Wow! Now isn't this interesting, God is making it abundantly clear to all that will pay attention to his word, that we are automatically under a CURSE when we replace him with the ideologies, philosophies and the like of man. In fact it goes on to say that when we place our trust in man and turn away from him (God) EVERYTHING DRIES UP IN OUR LIVES………….. But more importantly and notably, WE LOSE OUR ABILITY TO RECOGNIZE WHEN GOOD COMES OUR WAY. Now, please pay close attention to what the scripture is saying, it did not say God would not provide good while we are under this curse instead it said we will not be able to recognize, decipher or understand when what is good for us shows up.
The reality here is you could become so bound to a particular Preacher, Pastor, Apostle, Evangelist, church or whatever, that whatever they say becomes final to you, and you do not see the need to study anymore, read anymore or search the scriptures anymore IN AN EFFORT TO SEE IF WHAT THEY ARE SAYING REALLY DOES LINE UP WITH WHAT THE WORD OF GOD SAYS, simply because your trust is so saturated in a person, church, system or tradition and as a result of this WHEN GOD DOES SPEAK AND SUPPLY YOU WITH THE GOOD YOU WERE ASKING FOR OR HE KNOWS THAT YOU NEED YOU WON'T BE ABLE TO RECOGNIZE IT WHEN IT COMES………..Mighty God, please help us!
I want to say to someone today, are your conversations saturated with what " your Pastor say" or what God has said? Are you more concern or afraid of your Pastor seeing you do wrong or God who sees you continually? When you do give, is your giving for the sake of your religious leader or is your giving to help others less fortunate and to promote the kingdom of God in the earth? My friend hear me in your spirit today. I am not condemning anyone, all I am simply saying is it is so easy to idolize a person or even an organization or building structure to the extent that you subtly see them as your god and you pay no attention to the God of all creation.
Finally, your unanswered prayers, hardship and what appears AS IF NOTHING IS HAPPENING FOR YOU, COULD BE AS A RESULT OF THE MISPLACING OF YOUR TRUST AND COMMITMENT IN MAN INSTEAD OF GOD. THUS, YOU'VE ENABLED A CURSE UPON YOURSELF THAT HAS DISABLE YOU IN RECOGNIZING THE GOOD GOD HAS BEEN REPEATEDLY SENDING YOUR WAY
My words of wisdom on this day is simply this, RE-VISIT WHERE YOU'VE PLACED YOUR TRUST AND COMMITMENT, It just might reveal or even explain the mystery surrounding your misery.
Written By: Kevin L A Ewing
[email protected]
kevinlaewing.blogspot.com