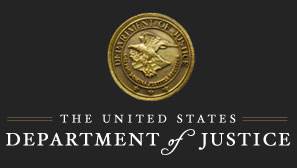 Tennessee Man Sentenced to Two Consecutive Life Sentences for the Robbery and Murder of Postal Workers
Chastain Montgomery, Sr., 50, of Lavergne, Tennessee, was sentenced to two consecutive life sentences and ordered to pay $70,400 in restitution for federal crimes committed during a six-month spree that included the murders of United States Postal Service employees Paula Robinson and Judy Spray.
Assistant Attorney General Leslie R. Caldwell of the Justice Department's Criminal Division, U.S. Attorney Edward L. Stanton III for the District of Western Tennessee, Inspector in Charge Thomas Noyes of the Postal Inspection Service Charlotte Division and Director Mark Gwyn of the Tennessee Bureau of Investigation made the announcement. The sentence was imposed by Senior U.S. District Judge Jon P. McCalla of the Western District of Tennessee.
"With the help of his son, Chastain Montgomery, Sr. heartlessly murdered two U.S. postal employees and put countless others at risk during a violent six-month crime spree that included armed bank robbery and kidnapping," said Assistant Attorney General Caldwell. "No sentence can pay for the loss of a loved one, but we hope this prosecution has helped bring some sense of closure to the victims' families."
"The senseless and heinous murders of Paula Robinson and Judy Spray have left an irreplaceable void throughout the entire community," said U.S. Attorney Edward Stanton. "I want to commend the tireless efforts of federal, state, and local law enforcement who assisted with the investigation and prosecution of this case. The life sentence without the possibility of parole imposed upon Chastain Montgomery, Sr. today will hopefully bring justice and a meaningful measure of closure to the Spray and the Robinson/Croom families."
"Today's sentence of Chastain Montgomery, Sr. once again shows the determination of the U.S. Postal Inspection Service to bring criminals to justice who take the lives of postal employees," stated Inspector in Charge Thomas Noyes. "The cooperation among federal, state, and local law enforcement was second to none. We are fortunate to have such determined law enforcement partners who are willing to work countless hours to see these criminals identified and prosecuted."
According to the facts alleged in the superseding indictment and revealed during subsequent hearings, on Oct. 18, 2010, Montgomery, Sr. and his son Chastain Montgomery, Jr. drove from Nashville, Tennessee to Henning, Tennessee, robbed the United States Post Office, and then murdered Sales and Service Associate Robinson and Rural Carrier Associate Spray.
Following their crimes, the Montgomeries returned to Nashville. Eight days later, Montgomery, Jr. stole a Nissan Frontier pick-up truck in Smyrna, Tennessee and used it as the getaway vehicle following their robbery at gunpoint of Southeast Financial Credit Union in Lavergne on Oct. 29, 2010.
One month later on Nov. 29, 2010, the pair stole a Chevy Venture minivan and used it as a getaway vehicle following the robbery at gunpoint of Mid-South Bank in Smyrna, Tennessee.
On Feb. 14, 2011, the pair made plans to leave the Middle Tennessee area. Montgomery, Jr. carjacked a man, stole his Chevrolet pick-up truck, and drove it from Nashville to Mason, Tennessee. During the journey he was observed by Chief Deputy Sheriff Mike Smothers of the Haywood County Sheriff's Department, who began a vehicular pursuit.
Chief Deputy Smothers reported that Montgomery, Jr. began driving at an excessive rate of speed and veered into other lanes in what appeared to be an attempt to cause an auto accident. Chief Deputy Smothers was joined in his pursuit by Mason Police Chief J. C. Paris.
When Montgomery, Jr. entered the town of Mason, he exited his vehicle and began shooting at members of law enforcement and innocent civilians outside a nearby market. Chief Deputy Smothers returned fire and struck Montgomery, Jr. who died at the scene.
Law enforcement immediately cordoned off the crime scene and began processing evidence. While doing so, officials noticed Montgomery, Sr. cross the crime scene barrier and begin moving toward the Chevy truck driven by his son. He was taken into custody and transported to the Tipton County Sheriff's Department. While there, Montgomery, Sr. was interviewed by United States Postal Inspectors and made a full confession to all of his crimes.
Law enforcement confiscated a number of weapons and other items from the Mason crime scene, including the Ruger 9mm pistol and the Smith & Wesson .40 caliber pistol used to kill Robinson and Spray; a .45 caliber Glock pistol; a .380 pistol; two Mossburg 12 gauge shotguns; a Remington 12 gauge shotgun; a Springfield 9mm pistol; a Rossi .357 Magnum revolver; large amounts of ammunition; ski masks and latex gloves.
On May 22, 2014, Montgomery pleaded guilty to seven federal crimes, including murder, robbery, conspiracy to rob postal employees, banks, and credit unions, and use of a firearm in the commission of a violent offense.
This case was investigated by the United States Postal Inspection Service; the Tennessee Bureau of Investigation; the Tennessee Highway Patrol; 25th District Attorney General Mike Dunavant's Office; the Lauderdale County Sheriff's Department; the Tipton County Sheriff's Department; the Haywood County Sheriff's Department; the Mason Police Department; the Henning Police Department; the Bureau of Alcohol, Tobacco, Firearms, and Explosives; the FBI; the United States Secret Service; the Tennessee Department of Correction; the U.S. Marshals Service; the Lavergne Police Department; the Smyrna Police Department; and the Metropolitan Nashville Police Department.
This case is being prosecuted by U.S. Attorney Edward L. Stanton III; Assistant U.S. Attorney Tony Arvin; Assistant U.S. Attorney Lorraine Craig; Assistant U.S. Attorney Stuart Canale and Trial Attorney Michael Warbel of the Criminal Division's Capital Case Section.