GOTHIC dancehall artiste Tommy Lee Sparta, along with his legal team headed by Bert Samuels, are awaiting a response from Jamaica's Attorney General with regards to a settlement claim with the Dominican Government.
The deejay, along with three members of his team — Tiasha Oralie Russell, Junior Fraser and Mario Christopher Wallace — were deported from that Caribbean territory a day after their arrival.
"We have prepared the necessary documents, negotiated and made our claims, so we are waiting for a response from the Attorney General of Jamaica, who is acting on our behalf. They have not got a response as yet, though," Samuels told the
Jamaica Observer.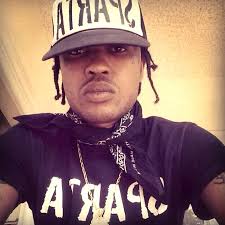 The entertainer, whose given name is Leroy Russell, and his team had journeyed to Dominica to perform at a concert in Portsmouth in February 2014. They were, however, denied entry and placed in custody before being deported.
In a letter dated March 3, 2015, Dr Kathy-Ann Brown, Jamaica's deputy solicitor general and director of the International Affairs Division, indicated to her Dominican counterpart a desire for a friendly resolution to the m