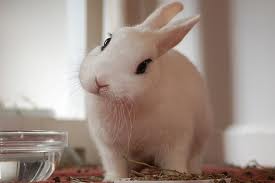 JAMAICAN nationals in this country have quietly been setting up extensive drug-running operations with South American links and extending their turf in parts of Trinidad with the predominant use of Jamaican drug mules.
These is the major finding contained in a top secret report exclusively obtained by the Express and TV6 News that was prepared in consultation with several intelligence agencies and submitted to the National Security Council in mid-October of this year.
More than two months ago, Minister of National Security Gary Griffith was given a severe tongue-lashing by Jamaican government officials for refusing 13 Jamaican nationals into this country in early October.
In a news release sent out by Griffith on October 11 in which he made reference to the Jamaican nationals, he said: "They were found providing conflicting information on the reasons for their visit, with their stories not being corroborated by their intended hosts, being hosted by Jamaican nationals in the country with illegal visitor status and having insufficient funds to support the length of their intended stay in the country."
The intelligence report dated October 15, 2014, tells a tale about the growing trend of Jamaicans in this country allegedly involved in the organised drug trade and stamping their own turf.
The report states that within the last five years several patterns have been observed on the activity of Jamaicans at the nation's seaport and airports.
Among them:
• Jamaican nationals—men and women— arrested each year in this country for possession of illegal drugs during the period 2009 to 2013.
• Trafficking of marijuana continued to take place between Jamaica and Trinidad where the drug is then traded for cocaine which is either sent to Jamaica for repackaging for the North American or European market or it leaves Trinidad for countries such as Canada. While Jamaicans are reportedly as skilful in preparing "swallowers", Nigerians are said to have more sophisticated and creative means of hiding cocaine.
• Reports indicated Jamaican cells set up their own operations in Trinidad due to a lack of trust in Trinidadian drug-trafficking organisations. There is a tendency for local drug traffickers to steal the drugs prior to the arrival of their Jamaican counterparts or to be dishonest and underpay for the quantities of marijuana they receive. Therefore, Jamaican traffickers have resorted to establishing their own operations manned by Jamaican nationals.
It was also reported that Jamaican drug traffickers were not only travelling to this country for the purpose of drug trafficking but that they were also based here.
• It was inferred that local traffickers had been supplying the Jamaicans with cocaine; however, it is possible that while in Trinidad the Jamaicans were themselves networking directly with South American groups for trafficking of cocaine.
• There is, however, some networking with local drug traffickers, as it is believed a number of Jamaicans are at present being housed in different areas within Trinidad in particular in Central Trinidad—mainly Chase Village and Endeavour Road.
JAMAICANS AND THE
IMMIGRATION DIVISION
The report also points to Jamaicans intentionally trying to mislead the Immigration Division of Trinidad and Tobago:
• The landing of drug mules is reportedly facilitated by members of the drug-trafficking network who pay locals as much as TT$500 for their name and address to be used by drug mules as their intended address while in the country. While the mules do not go to the stated address, the locals confirm that they are staying at the address if they are contacted by the Immigration Division. It is therefore likely that the same person and address could be recorded for several mules entering this country.
• Reports received in 2012 stated that drug mules travelling from Jamaica can be paid between US$1500 and US$2,000 for the trip. This could refer to the one-way trip since many Jamaicans have been known to seek employment in Trinidad once they arrive. Several females have been found working at clubs doing striptease dancing. Other Jamaicans (male or female) work in the security industry. Therefore, having declared that they are in the country for two weeks, they are often granted a stay up to six months after which they seek extensions.
• Reports indicate Jamaicans are in the country illegally and they have settled mostly in Central Trinidad (Edinburgh, Carlsen Field) although some have also been known to live in Sangre Grande, Carenage and Diego Martin. It is possible some Jamaicans who trafficked drugs to Trinidad and Tobago and are seeking a new life in this country are still involved in drug trafficking operations here.
The report pinpoints a particular Jamaican drug kingpin who has been thriving with his drug trafficking activities in Trinidad since 2009 using major connections such as ex-Jamaican Defence Force, port personnel as well as Jamaican Coast Guard.
The report states: "A private security firm tasked with security checks prior to sailings from Jamaican ports was targeted by the said individual's network.
"Over an unspecified period, information suggested that employees of the said private security firm lost their lives as they attempted to carry out their duties on the port. Sources indicate that the responsibility of performing the security checks at the Jamaican ports was subsequently transferred to the Jamaican Coast Guard where it is inferred that the likelihood of collusion was high."
The report also demonstrates the Jamaican drug kingpin's far reaching arms in Trinidad, which they believe is still ongoing.
"The Jamaican individual specialised in the trafficking of marijuana through the use of 'parasites' thus his network also included divers who were sent to Trinidad ahead of shipments and Customs and Excise personnel often flagged them given that the divers arrived by air, travelling light and equipped with diving gear. In 2012, reports have been received on the said Jamaican individual arriving in the country to oversee the divers' removal of the illegal drugs. No further information on the said individual or his operations has been received; however, sources indicate that it is highly likely that these operations have continued."
The report concludes: "In the criminal sub domain of drug trafficking, Jamaican nationals featured significantly with some necessary targeting of such individuals taking place with the aim of disrupting the illegal activity. While drug trafficking is the primary area of illegal activity of Jamaican nationals in this country, the depth and breadth of their involvement warrant definite attention and monitoring."
AG: I CAN'T COMMENT
The Express contacted Minister of National Security Gary Griffith who is in New York on State business via text message, but up to press time last night got no response. Attorney General Anand Ramlogan, a member of the National Security Council, when contacted about the report said, "I cannot comment on it because I have not seen the report."
Attempts to contact Jamaican High Commissioner to Trinidad and Tobago, Sharon Saunders, for a comment were unsuccessful as no one answered the office lines when calls were made between 1 p.m. and 2 p.m. yesterday.