he police were yesterday summoned to a farm in Lakes Pen, St Catherine shortly after gunmen slaughtered two elderly farmers who were working on the property.
They have been identified as 65-year-old Nathan Brown, otherwise called 'Crane', of Dela Vega City and 70-year-old Federick Russell, otherwise called 'Feddie', of Lakes Pen, both in Spanish Town, St Catherine.
The police visited the scene after residents reported hearing explosions about 1:00 pm. The lawmen said they found both men lying in a pool of blood.
Upon observation, the police noticed that Russell had chop and gunshot wounds while Brown had gunshot wounds.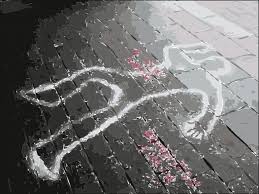 Death was confirmed at hospital.