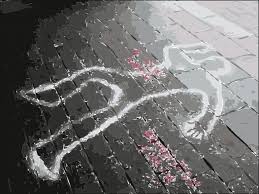 Two men were shot and killed by gunmen in the community of Red Dirt in Flanker, St. James on Tuesday afternoon.
They have been identified as 35 year-old Robert Pearson of Granville, St. James and 49 year-old Willy Binns of Red Dirt.
According to the police, both men, who are contractors, were working on a house when they were ambushed by men who shot them several times. The gunmen escaped.
Both victims were pronounced dead at Cornwall Regional Hospital.