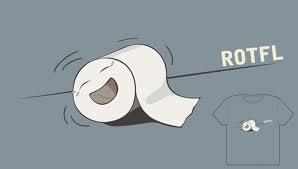 Kartel trial: Kartel questioned us about a missing gun, witness says
KINGSTON, Jamaica — The prosecution's lead witness testified Tuesday that he and Clive 'Lizard' Williams were taken to a house in Havendale, St Andrew owned by Vybz Kartel to account for missing guns.
He testified that Shawn 'Storm' Campbell was also in the taxi that took them to the house.
Campbell he said had earlier assured them no harm would come to them and allowed Williams to speak with Kartel via a cellular phone.
He said that when they arrived at the Swallowfield Avenue residence Kartel invited them inside and begun questioning them about the firearm.
Kartel as well as Campbell and three others are on trial for Williams' murder believed to be committed at the same house.
KINGSTON, Jamaica –The chief witness for the prosecution in Vybz Kartel's murder trial, this morning testified that on the 14th of August, 2011 he and Clive Williams visited Williams' sister's house in Waterford St Catherine.
"We were kind of shaky and scared because we knew the situation we were in," he told the court.
He testified that while at the house Williams answered his cell phone which he put on speaker.
The witness was being lead by senior prosecutor Jeremy Taylor.
He said that he heard Williams speaking to Kahira Jones, whom he said he knew from primary school.
According to the witness Williams told Jones to "beg Kartel" for him. "Him [Jones] say everything good, you don't have to worry," the witness said.
Taylor then asked him if he know why, to which the witness replied "yes sir".
He said after the call ended Williams' sister gave them $1000, took them to the Portmore Mall and told them to leave the area.
Williams is believed to have been killed on August 16, 2011 at a House in Havendale, St Andrew.
Kartel and several others including, entertainer Shawn 'Shawn Storm' Campbell, Andre St John, Kahira Jones and Shane Williams are charged with Williams' murder.
Fashion designer Calvin Hay another suspect in the killing was freed last week.